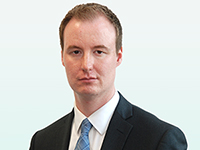 Cllr Chris Read, Leader of Rotherham Council, said: "We are now in a situation where we are in a national lockdown – the third of this coronavirus pandemic.
"We are entering this lockdown relatively well placed compared to other parts of the country. This is partly due to the resilience and efforts of the people of Rotherham, so I thank you. Our infection rates are currently lower than the national average, but they are rising so we must act now.
"It does seem that the new strain of the coronavirus is reproducing more quickly and effecting more people so it is really important that you do follow the advice at the moment and that means as far as possible, staying at home. It's what we all need to do over the coming weeks.
"The good news is that the vaccine is being rolled out. Already thousands of people in Rotherham borough have received it. Those in the most at risk groups are being vaccinated first, including healthcare professionals and those over 80 years old, then we will be working our way through the rest of the population over the months to come. Hope is on the way but in order to get us to that point, it's really important that we do stay at home where possible and continue to follow the rules when we do have to leave the house.
"The Council continues to work hard, and our volunteer hubs and our Rotherham Heroes are supporting people across the community. If you need help, if you need financial support, if you need support accessing shopping or food, or just need a friendly voice on the end of the phone to talk to – they're there, please reach out.
"We are also continuing to support our local businesses. Grants are in place to help you. You can find out more information on the website. We continue to press the Government to give us the support we need in our part of the world.
"Please continue to stay safe and well."