Corporate Governance Inspection Report - Cabinet Statement
Published Wednesday, 4th February 2015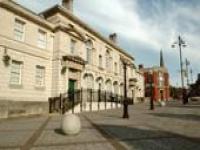 Louise Casey's report on her inspection in Rotherham has been published.
The report can be viewed via the link below.
A statement was issued by the Council's Cabinet earlier this afternoon:
"The author clearly has no confidence in the current political leadership of Rotherham Borough Council.
"As a Cabinet, whatever the details, as the political leadership of the council we must take responsibility. We therefore announce our intention to resign our positions as soon as transitional arrangements can be put in place."