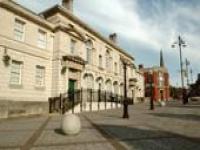 The Council is seeking to appoint a lead organisation from among voluntary sector providers in Rotherham to develop co-designed and co-delivered Crisis support services.
This will include taking forward existing provision of food in crisis and crisis loans, commencing in April 2020.
The successful lead organisation will also lead in working with the Council and other organisations to address linked issues around deprivation, making linkages to advice service provision and neighbourhood working.
Specifically, the bid to lead the co-design and co-delivery needs to set out:
· The methodology for how the organisation will engage with the other third sector providers in the co-design and co-delivery;
· Partnership working around crisis support including management of the Food in Crisis Partnership and the approach to enhancing partnership working;
· Maintaining and developing the network of Community Food Members and other crisis food provision;
· Opportunity to provide non-food crisis provision alongside food;
· Crisis loans provision including how crisis loans can be best focussed including eligibility criteria etc;
· How residents may be supported when the crisis involves utility costs;
· Approach to linkages to advice services including support for use of "Refernet";
· Approach to engagement with wider work in Rotherham around tackling deprivation and supporting neighbourhood working.
· Demonstration and commitment of management capacity to lead both the co-design and co-delivery, including receipt and management of the grant and grant compliance matters; and
· How the other third sector providers will be supported to participate in the integrated model of advice provision to commence in April 2020.
The closing date for bids is Thursday 12th December 2019.
Information for bidders is available from Jackie Mould, Performance, Intelligence and Improvement, 4th Floor, Riverside House, Main Street, Rotherham S60 1AE.
T: (01709) 823618