New taxi rules bring about change
Published Monday, 10th October 2016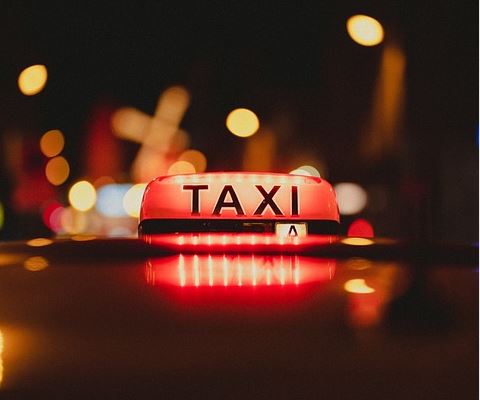 Passengers are starting to see the benefits of new taxi rules introduced by Rotherham Council, with taxi cameras fitted or soon to be fitted in over 500 vehicles.
Meanwhile, all of Rotherham licensed drivers have taken part in the Council's compulsory safeguarding awareness training and almost 600 drivers have a nationally recognised qualification in professional taxi and private hire.
The Council's hackney carriage and private hire licensing policy came into effect in July. It aims to rebuild trust in Rotherham's taxi industry by putting in place high standards for ensuring public safety.
Under the new rules, drivers must hold a BTEC Level 2 qualification or equivalent in 'Introduction to the Role of the Professional Taxi and Private Hire Driver' which includes customer care, meeting the needs of people with disabilities, road safety, the handling of emergencies, how to defuse difficult situations and manage conflict.
In addition, new and re-licensed vehicles must have a taxi camera fitted.
Rotherham Council's Chair of the Advisory Licensing Board Cllr Sue Ellis said the Council was committed to ensuring a professional service is provided.
She said: "The regulations help to ensure that, when you book and travel in a Rotherham taxi, you know you are safe and your driver and vehicle is operating to one of the most stringent policies in the country.
"Always ask for a Rotherham driver and vehicle when you book your taxi. With cameras already installed in a large majority of vehicles, you have extra peace of mind."
Under the terms of the policy, video recording must be activated each time there is a passenger in the vehicle whilst the audio recording can be activated by either the driver or the passenger at any time. Drivers must do this whenever they are involved in any kind of dispute with a passenger and whenever an unaccompanied child or vulnerable adult is being carried in the vehicle.
A small indicator light shows when audio is being recorded, and stickers and notices tell you how to use the systems. Drivers can not access the footage or audio which can only be downloaded by an authorised council officer.
If you feel your driver is not abiding by the new rules you can report your concern or make a complaint at: