Spread throughout Clifton Park you'll find all kinds of entertainment, displays and activities. So, take a wander and see what you find!
STRONGMAN COMPETITIONS from ManBeast Events (Saturday and Sunday)
A popular event at Rotherham Show, the Strongmen competitions return with Rotherham's Strongest man 2022 and Yorkshire Masters on Saturday and Rotherham Highland Games on Sunday. Prepare to be wowed by the sheer strength of competitors and cheer on your favourite strongman!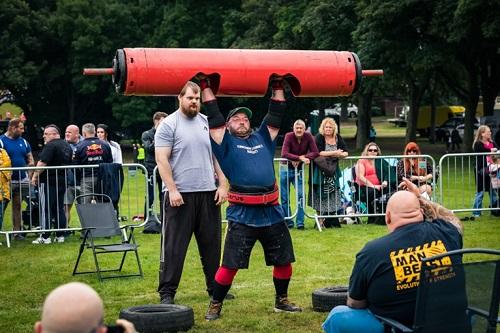 COMPANION DOG SHOW
Bring along your furry friends to the well-loved dog show where they could win prizes for looks and pedigree, or character and charm.
Entries taken from 11am, judging starts with junior handling at 12pm
Entries £2.50 per class or 3 classes for £6 with the same dog
All proceeds being split between Critters Kitchen & Goodlife Dog Rescue
This year the Dog Show will be positioned in the field just below the Fun Fair.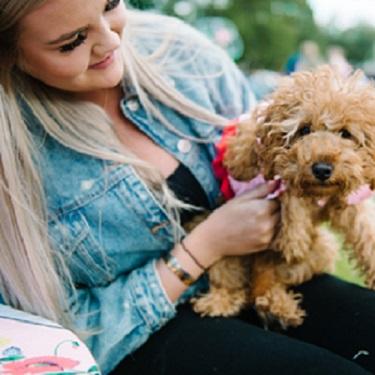 SENSORY AREA
The Sensory Area offers a quiet space away from the hustle and bustle of the show. It's brought to you in partnership with Sense – a charity for everyone living with complex disabilities. Join them to explore your senses with a range of activities across all three days of the show.
You'll find the Sensory Area in the Water Splash area of Clifton Park.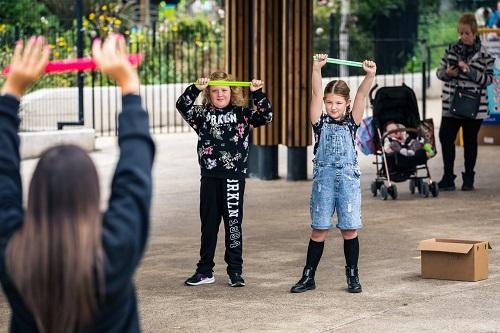 URBAN AXE THROWING – BattleAxe (Saturday and sunday)
Ever played darts? Well, this is darts... but with axes. After a safety briefing, you'll be shown how to play and it's more about skill than power apparently, so you might surprise yourself. Battleaxe promise to unleash your inner Viking!
Guaranteed laughs and fun a plenty. Find them near the Dog Show on both days of Rotherham Show.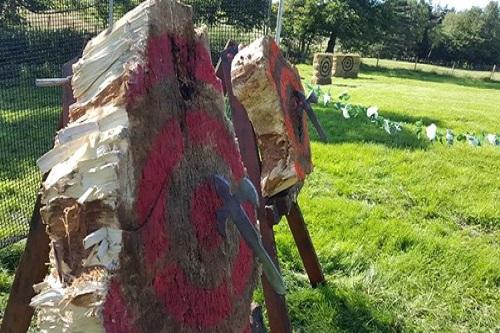 Fun Fair
It wouldn't be Rotherham Show without the excitement of the fairground! With thrilling rides and family fun aplenty all weekend, there's lots to see and do at the fair!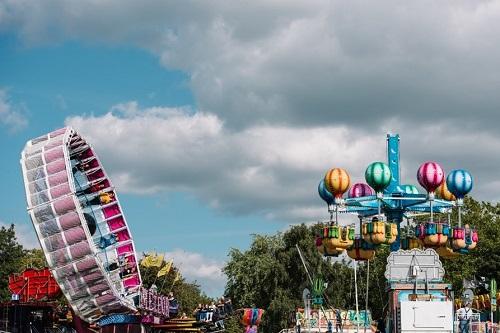 BANDSTAND
The iconic bandstand in Clifton Park plays host over the weekend to vehicle displays including the Vintage Vehicle Rally and new for this year EVs Up North.
There will be music all weekend including rock 'n roll from the Moonshiners, brass bands and lots of fun from Sheffield Ukulele Group.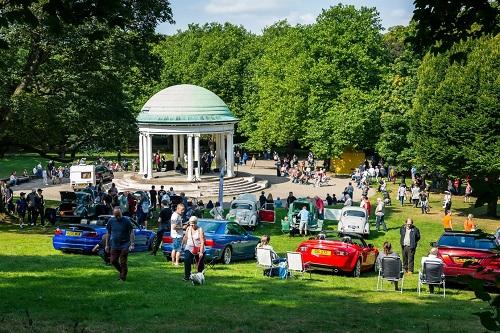 EVs UP NORTH (SATURDAY ONLY)
A static display of electric vehicles by the Yorkshire EV Club, who will also be on hand to give advice and information.
VINTAGE VEHICLE RALLY (SUNDAY ONLY)
The much-loved Vintage Vehicle Rally will once again bring you an eclectic mix of vehicles dating from pre-1930s right up to the '90s and beyond with a fabulous static display all day on Sunday at the bandstand.
The awards ceremony will take place from 4.30pm with trophies being given by the Mayor of Rotherham, Cllr. Tajamal Khan.
MUSIC AT THE BANDSTAND
SATURDAY
Rotherham Symphony Orchestra Quartet (11am)
Rotherham Town Brass Band (12 noon)
Moonshiners (1pm)
Thurcroft Welfare Band 3pm)
Moonshiners (4pm)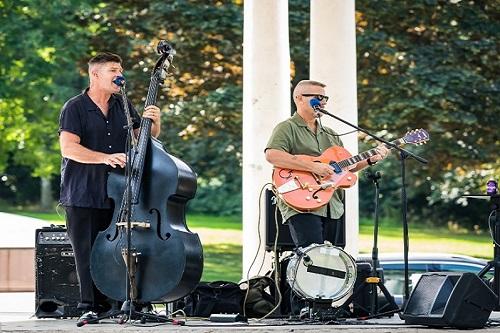 Sunday
Dinnington Colliery Band (12 noon)
Moonshiners (1pm)
Rotherham Symphony Orchestra Quartet (2pm)
Maltby Miners Welfare Band (3pm)
Sheffield Ukulele Group (4pm)