Packed full of family-friendly activities, perfect for kids of all ages. Whether you want to get active, thrilled, creative, cultured or calm – it's all here! Attractions will include:
Fish Mobile by Kaleider (Saturday and Sunday)
Following its debut in Clifton Park in July the wondrous Fish Mobile will be returning to flap it's gills again at Rotherham Show.
Stop and rest or look up in wonder to watch fish swim in the sky! The Fish Mobile will be at the show all weekend, so be sure to come along and say hello and you will also have the chance to make your own (small) fish mobile to take home and enjoy.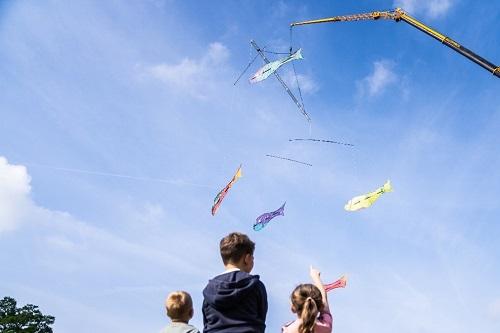 The Not So Grimm Twins by Wrongsemble (Saturday only) 12.30pm and 2.30pm
Roll up one and all, to hear the fabulous Grimm Brother's fairytales like never before&hellp;
Meet world-famous twins Jake and Will Grimm, as they tumble from their magical wagon brimful of stories collected from every inch of the world - from Rapunzel to Red Riding Hood. Behold as your favourite tales are re-spun and woven together by our storytelling duo…oh, and their little sister Lottie too!
But sometimes even familiar fairytales can take a turn for the (f)unexpected, and our heroes will need all the help they can get to defeat the creatures of their own creation and save the world!
This production is suitable for the whole family, though some elements may be best enjoyed by those aged 4 and above.
Age: 4+ | Running time: 60 mins (no interval)
Wrongsemble is a Leeds-based theatre company specialising in working with and creating work for young people, schools and families. They believe in art for everyone, with accessibility and 'shared experience' at the heart of everything they do.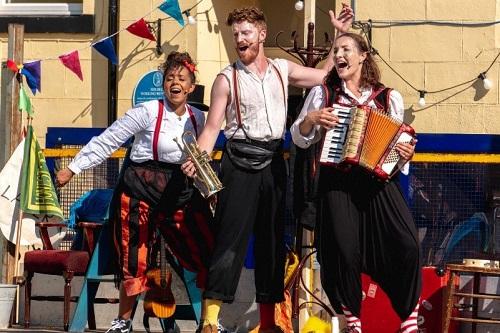 The Rascally Diner by LAS Theatre (Sunday only) 12 noon and 2pm
Everybody clap your pans – it's The Rascally Diners' birthday party!
Cook up a stink as part of Rufus Skumskins O'Parsleys' kitchen crew or bring a pot to bang and ward off evil cakes in this fun-filled, messy performance about food.
LAS Theatre creates layered, urgent, heart-driven stories that engage people of all ages. These tales tackle important and complex ideas in surprising, joyous and participatory ways.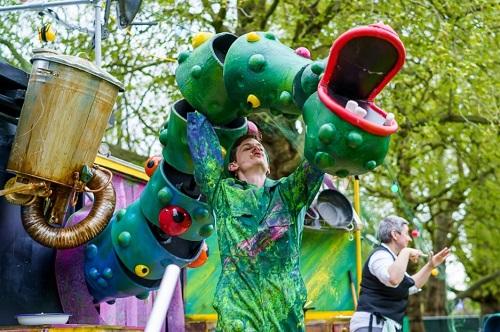 Godzillatown by Whalley Range All Stars (Saturday and Sunday) All day
SEE! Monsters towering over the city!
SEE! Confused Godzillas not quite sure where they're going!
SEE! Godzillas wandering around the park, walking the dog, taking a selfie…
Hilarious interactive fun for all the family!
Whalley Range All Stars – one of the UK's most experienced and inventive street theatre companies -present 100 square metres of model city maze!
Collect your Godzilla mask, fold together and stick it with tape. Put your mask on, enter the city and find your way out!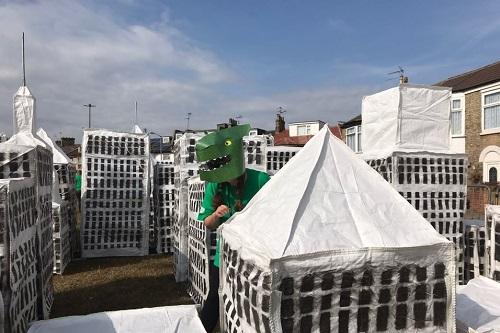 Grimm and Co (Saturday and Sunday)
Grimm and Co provide creative experiences to champion the writer in every child. If you require an upgrade on word wands, or need a top up for your potion pantry, our apothecary can cater for your every enchanted need, including free books! Visit them to discover more!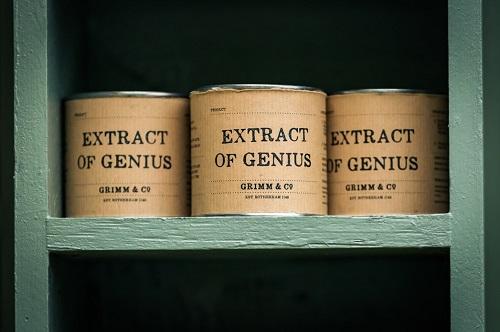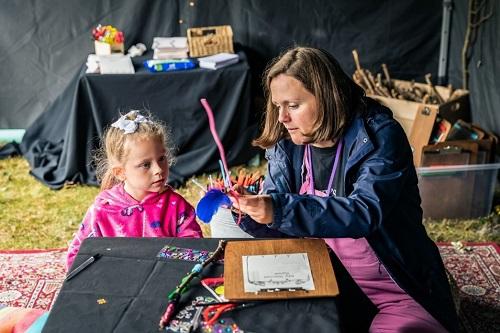 Library Hub (Saturday and Sunday)
Saturday- Liz Million will be with us between 11am and 4pm for to talk about her books and show us how to draw! Liz has been an illustrator and author of children's books since 1999.
Come along at 11.30am, 1.30pm and 3pm to meet Liz, hear her stories and have a go at drawing along with her.
Sunday - Suzy Senior will be with us between 1.30pm and 4pm with some interactive story sessions at 1.30pm, 2.30pm and 3.30pm. In between there may be a chance to do some crafts or chat to Suzy about her books.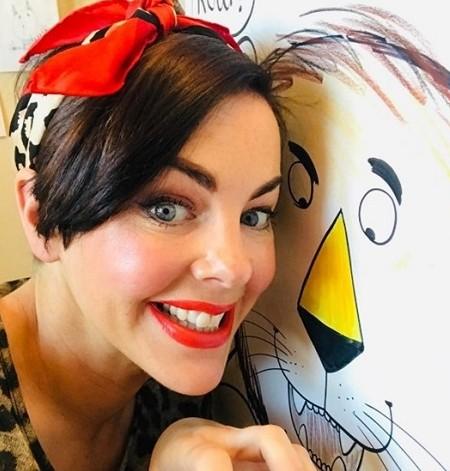 Saturday and Sunday
Mini Makers - drop in and try the 2-minute marshmallows and spaghetti tower challenge, who will be top of the leader board?
Drop in and build a bird feeder
Marco the Bear will be making appearances, will you spot him?
Fun Palaces – do you have an interest or secret skill you'd like to share with the local community? If so, why not sign up to help?
Volunteer in your local library - see our stand or email: Volunteerinyourlibrary.gov.uk