Celebrating the creativity, vibrancy, resilience and diversity of our town the Made in Rotherham Area will showcase flavours from across the world through food, art, music and performance – much of it made right here in Rotherham.
Rhythms of Rotherham Stage
With a full programme of music throughout the weekend, the Rhythm of Rotherham Stage will bring you Rock, Salsa, Irish Folk, South and West African music, Reggae, poetry, conversations and more.
Flip a Coin (12 midday)
Parceol (2pm)
Irish music, tunes, and original songs played in a truly unique way by multi-instrumentalists and vocalists Paula Ryan, Reen Onion and Chris Bartram. Expect luscious harmonies, guitars, fiddle, mandolin, trumpet, recorder, bass and bodhran.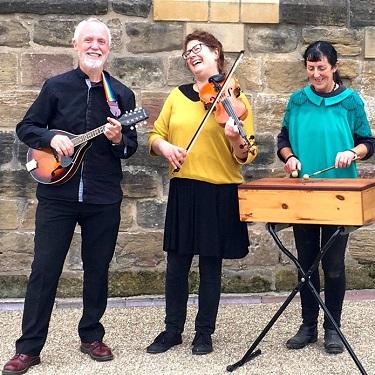 Music and Love Band (3.15pm)
Festival favourites, Music and Love Band bring you music from West and Southern Africa. Singing songs and playing West African rhythms on djembes and dun duns to celebrate Africa's rich music heritage. Featuring Iya Sako, djembefola (master drummer) from Guinea and Fatou Sallah – an accomplished dancer from Gambia. Fatou will dance to Iya's djembe in an explosive celebration of Africa.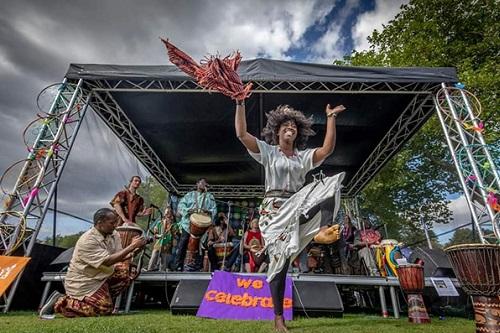 Son Para Todos (4.30pm)
Son Para Todos regularly host salsa nights at South Yorkshire venues and will bring the sounds of salsa and rhumba to Rotherham Show.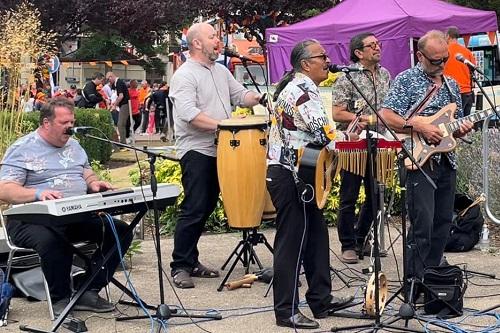 Sunday
Wickersley Youngstars (11.15am)
Wickersley Youngstars is a youth musical theatre company working with young people aged 8-21 years who will be signing songs from The Sound of Music.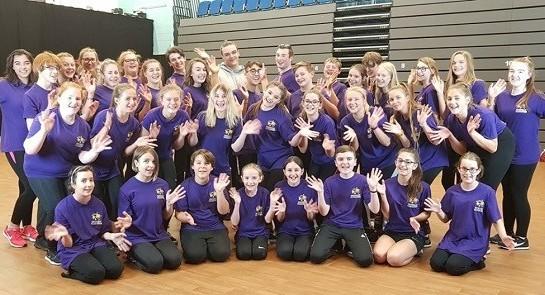 Rotherham Creative Network Re-launch (11.45am)
Join Rotherham Creative Network for an hour of music, poetry and conversations.
Rotherham Creative Network hopes to develop and showcase the creative sector in Rotherham and across the region. Meet other creatives, share your skills, and collaborate. Show and discuss your work, announce your events, or ask for help or advice. Whether you're an artist, a graphic designer, a writer, a musician, or a maker, become part of a growing and supportive creative community.
Sheffield Ukulele Group (2pm)
Providing entertainment for the good people of South Yorkshire, Sheffield Ukulele Group bring an eclectic mix of songs. So whether you love Radiohead or fancy a bit of Madness these guys have things covered!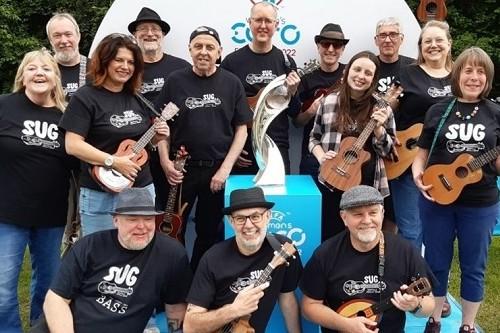 Sinini Ngwenya (3pm)
Sinini Ngwenya is a Kalanga Zimbabwean musician whose art is inspired by Bulawayo, Southern Africa. Sinini is a story-teller musician inspired by traditional music from Matabeleland.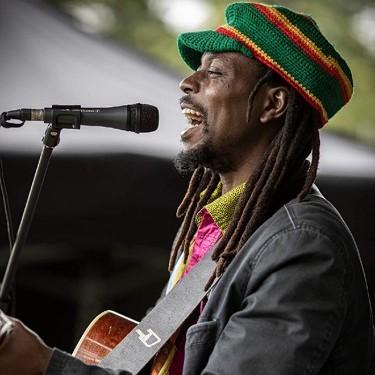 Jas Dhol (4.15pm)
High energy dhol drummers and brass playing a mix of traditional music and contemporary tunes that you are sure to recognise and enjoy!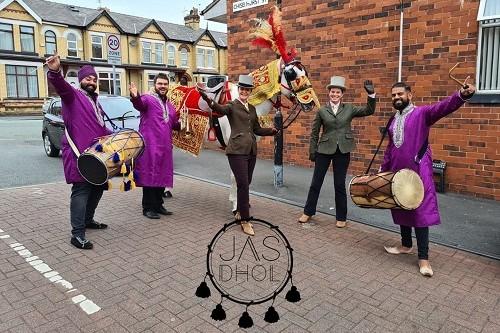 Made in Rotherham - Horticultural Show
The wonderful people of Rotherham will once again be showcasing their talents at the much-loved Made in Rotherham Horticultural Show. Makers, bakers, growers and creators come together over the show weekend to enter the seemingly endless list of classes, from floral arts and crochet to best bakes and biggest veg!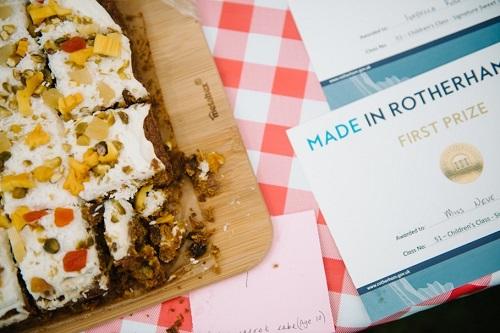 There's still time for you to enter your creations, whether you think you have a chance of winning, or just want to do it for fun.
Find out more about entering the Made in Rotherham Horticultural Show.
The Made in Rotherham marquee is open to visitors over the weekend where you can see what a talented bunch us Rotherham folk are!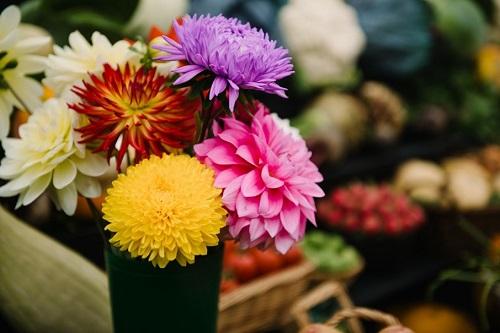 Vegetable Nannies with the Allotment by Plunge Bloom
The Vegetable Nannies invite you to join them in their Allotment for a bit of gardening and childcare.
Come and get stuck into the daily duties of feeding, bathing and caring for the baby fruits and vegetables. Befriend, feed and comfort all manner of earthen toddlers, such as Barbara the downhill-racing watermelon, Jessica, the Sweet-Potato beauty queen and David, the talented little Marrow whose ambition is to become a stage actor.
Join the Vegetable Nannies throughout the weekend in the Made in Rotherham marquee where they'll be waiting for you to proudly show off their allotment cherubs.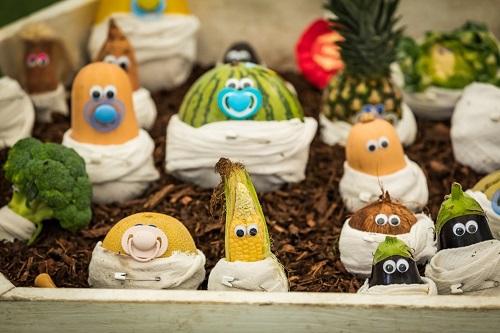 Chuckle Tent
This exciting new addition to Rotherham Show will bring a cavalcade of cracking comedy for those seeking laughs aplenty over the weekend!
The Chuckle Tent will be compered by Anthony J. Brown, Jongleurs / Metro Stand and Deliver Award winner and former BBC New Comedy Award Runner-up, Anthony is a regular contributor to Radio 2's The Arthur Smith Lectures. As seen on The Stand-Up Show and Phoenix Nights.
'A truly unique performer…superb' - Reece Shearsmith (The League Of Gentlemen/Inside No.9)
Saturday
Rollo and Tommy J (11am)
Circus Workshop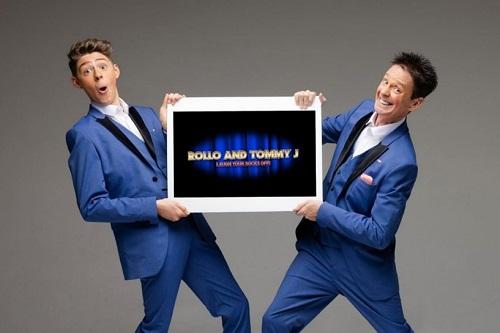 Emerging Talent (12 noon)
Introducing Robert Miles, Julie Metcalfe, Tom Henry and Elizabeth Mitchell.
Rollo and Tommy J (1pm)
Laugh Your Socks Off
This father and son comedy double act are in great demand, performing in theatres and holiday parks around the UK. Rollo, an established comedian and panto' favourite is joined by Tommy J, an accomplished juggler and variety artiste, to bring a show full of slapstick comedy, juggling, ventriloquism, song and even the odd custard pie! Tommy recently got three yeses from the judges on "Britain's Got Talent".
They are so pleased to be bringing their show to Rotherham and hope you all laugh your socks off!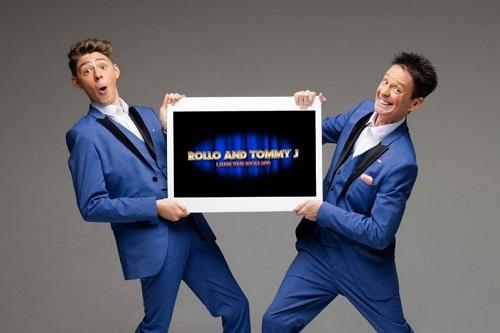 Emerging Talent (2.15pm)
Introducing Bryan James, Lucy Holbrook and Eppie Brilliant
Community Comedy, Tim Foers (3pm)
Emerging Talent (3.15pm)
Introducing Becky Heaviside, Alex AK Khorsandi and Hannah Margaret
Steve Royle (4pm)
Steve is an actor, writer, comedian, juggler, a "Gillard award" winning presenter on BBC Radio Lancashire and a finalist on ITV's Britain's Got Talent 2020.
Steve's first love is stand-up and it is a job that has taken him all over the world: Cruises in the Med, Norwegian Fjords and the Caribbean, hotels and comedy clubs in Hong Kong, Dubai, Crete, Cyprus, Turkey and Japan.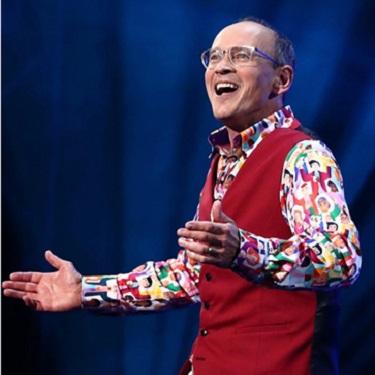 Sunday
Comedy Club 4 Kids (11am and 1pm)

Comedy Sportz
ComedySportz are a Manchester-based improv collective, whose many members specialise in all ages, all action, all improvised competitive comedy. They are adept at conjuring laughs with quick-witted gags, games, sketches and songs inspired by your suggestions, and have been delighting audiences across the UK with shows and workshops for all ages since 2001. A proud member of the CSz Worldwide family.
'A non-stop stream of gags, sketches and general hilarity' (Lancashire Evening Post).
'Quick, witty, sometimes ingenious… downright silly' (Yorkshire Times).
'Skilled and funny' (ThreeWeeks).
'Hilariously entertaining' (BuxtonFringe.org.uk).
Nick Doody
A comic who uses his physicality as an extra dimension to his adult show and is disarmingly silly when entertaining a family audience. A finalist on Channel 4's 'So You Think You're Funny?', topical and not afraid to say what he thinks, Nick Doody's brand of political comedy and satire has won fans all over the country. Whilst still a student he supported Bill Hicks on his final tour of the UK, on Bill's request.
'Some of the best political material I have heard in a while… comic genius' (The Scotsman)
"Very impressive…unfailingly good punchlines…intelligent and funny…comes with the chortle seal of approval" – (Chortle) *****
"A refreshing change…Sharp witted, but never sharp-tongued" (THREE WEEKS) *****
Paul 'Silky' White
Runner up for just about every award going, including BBC New Comedy Award, and organiser of Kill For A Seat comedy nights.
'Supremely talented musical comedian' (http://www.BroadwayBaby.com)
'Your funny best friend, only funnier' (The Herald)
'Honest, heartfelt, slickly delivered, irresistible and, yes, occasionally disturbing stand-up…Relatable, warm and crucially very funny' List
'Equally at home as a compere or main act, Silky has consistently proved himself one of the best and most reliable performers around. Highly recommended' (Leeds Guide)
Emerging Talent (12.15pm)
Introducing Lizzy Lenco, John Stannard and James Brogan.
Emerging Talent (2.15pm)
Introducing Aidan McCaffery, Stanley Brooks and Helen Rice
Martha McBrier (3pm)
Martha McBrier is a qualified hypnotherapist, has been a counsellor for several years, has worked in anger management...and is very funny.
She was a finalist in the highly regarded "So You Think You're Funny" competition, after performing at just 4 gigs. This led to television appearances and her supporting Eddie Izzard, Jerry Sadowitz and Mark Lamarr.
After a break due to a brain tumour which also affected her hearing, Martha performed at the Edinburgh Festival with her solo children's shows "The Very Scarisome Lollipop Lady" and "The Very Scarisome Tooth Fairy". Through developing her writing and her amazing natural skill for storytelling, Martha has continued to take her true story shows to the Festival where she has earned great reviews. She has appeared on BBC Radio Scotland alongside Al Murray and Chris Ramsay. The BBC also invited her to perform the "Reply From The Lassies" at their live Burns Night show.
"Pure dead brilliant" The Scotsman
"Naturally charismatic storyteller" Festmag
"A knack for funny storytelling" Broadway Baby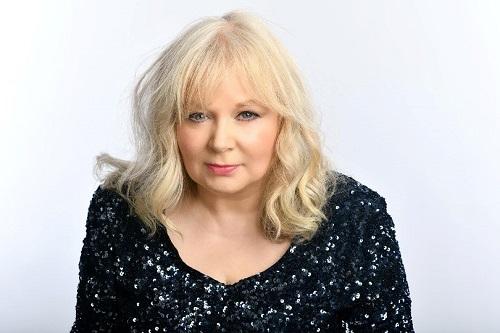 Jo Enright (4pm)
Most recently seen playing the part of 'Angela' in ITV Sitcom The Job Lot, Jo Enright has starred alongside Steve Coogan in I'm Alan Partridge and with Peter Kay in Phoenix Nights. Other recent comedy roles include in BBC Two Sitcom Lab Rats playing the part of Cara and on BBC/HBO's Life's Too Short as Warwick Davis' wife Sue.
For more than a decade now the highly acclaimed comedienne Jo Enright has crafted a completely unique style of stand-up comedy. As well as accepting numerous invitations to perform it both on television and radio, Jo also thrives on live theatre performances, for which she has won several comedy awards including the 2002 Chortle Award for 'The Best Female Circuit Comic.' and 2001 Best Female on the Jongleurs Comedy Circuit award. Her most recent TV role is as Janice in Porters, which airs it's second series in early 2019 on Dave.
"One of the most naturally gifted comic talents I've ever seen." Peter Kay
"One of Britain's best character actresses." The Independent. (Grace Dent)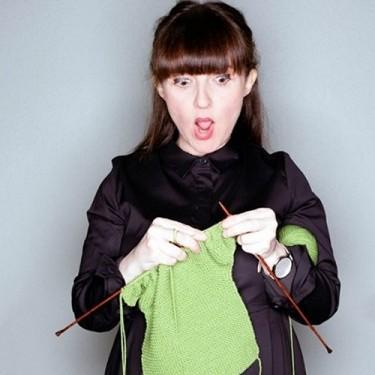 Demo Kitchen (Saturday and Sunday)
After a huge success last year the Demo Kitchen is returning to Rotherham Show and will once again be a showcase for wonderful food created by cooks from communities around the borough throughout the weekend.
We are excited to be welcoming back Rahul Mandal, winner of The Great British Bake-Off, who started his baking journey entering and winning a prize in Rotherham's Horticultural Show. Rahul will join us on Sunday 4 September at 4pm.
The Demo Kitchen will be hosted by Radio Sheffield presenter Sile Sibanda.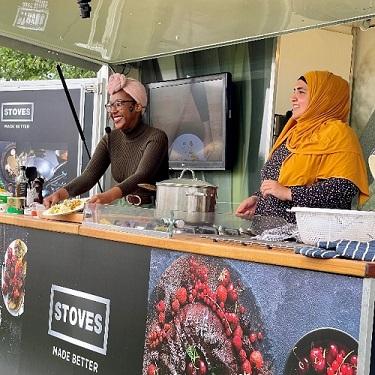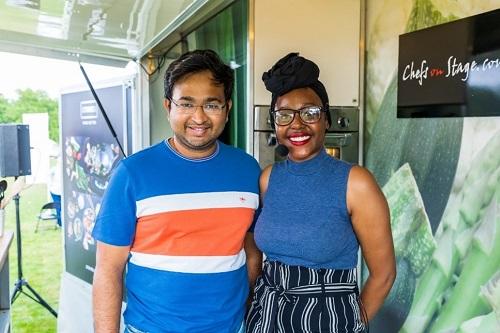 Timesless from Joli Vyann (Saturday and Sunday 12.30pm and 3.30pm)
Timeless is about the passing of time and the fear that we as humanity are literally running out of it. Joli Vyann use their unique and dynamic style of dance, circus and theatre on a 7m high rotating hourglass, to tell the story of civilisation as we know it and its fragile relationship with nature. The performance moves through a narrative of climate change, its consequences and the larger question of how humanity copes with the precarious balance that could at any point tip into chaos. 4 Performers dance, leap, gracefully balance and throw themselves with acrobatic prowess, on and inside the rotating hourglass. This is a daredevil yet poignantly sensitive representation of the ambiguous nature of time and the threat of irreversibility in relation to climate change.
Joli Vyann present an innovative fusion of circus, dance and theatre - blurring the boundaries of dance and circus skills. Through the use of acrobatic tricks, fluid choreography and inventive characters Joli Vyann create storylines that draw you in and fire your imagination.
This combination of surprise and enchanting physical journeys makes Joli Vyann's work accessible to new and diverse audiences. Joli Vyann's work is athletic, technical, exciting, emotive, sensitive and relevant.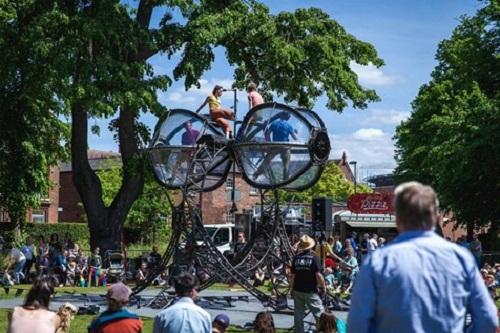 Produce and Makers Market (Saturday and Sunday)
New for this year the Produce and Makers Market offers a wonderful mix of the handmade, eclectic, unusual and downright tasty, from small businesses around the borough and beyond. From handmade cookies, crepe paper wreaths and dog accessories to gothic and fantasy giftware, pyrography goods and curry spices. We're certain you'll enjoy a stroll around this wonderful market and perhaps pick up a treat for yourself while you're there!