Rockingham Field and Food Court
This vibrant and colourful field offers live music all day on the Rockingham Stage, amazing performances and workshops from Let's Circus, pop-up fun in the Performance Circle and an array of food vendors serving tasty treats for a relaxed lunch with family and friends soaking up the atmosphere or maybe a quick coffee and a snack between performances.
ROCKINGHAM STAGE
SATURDAY
Flat Cap Brass (12 noon)
From Bruno Mars and Chaka Khan to Wheatus and S Club 7, Flat Cap Brass play a wide variety of different styles with a bold brass sound.
Wearing their trademark flat caps the band has an undeniable chemistry and an infectious energy that guarantees a fun and enjoyable show.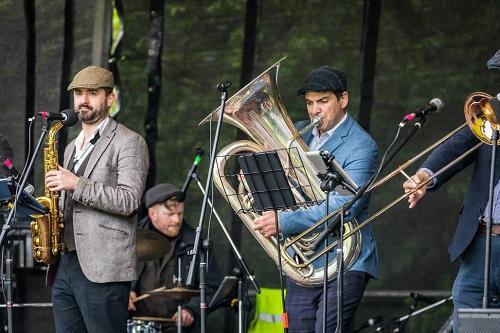 Son Para Todos (2.15pm)
Regularly hosting salsa nights at South Yorkshire venues, Son Para Todos will bring the sounds of salsa and rhumba to Rotherham Show this year.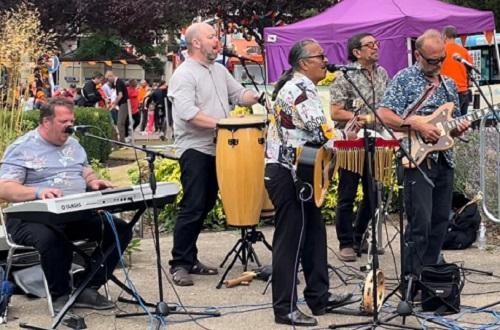 Flat Cap Brass (3pm)
From Bruno Mars and Chaka Khan to Wheatus and S Club 7, Flat Cap Brass play a wide variety of different styles with a bold brass sound.
Wearing their trademark flat caps the band has an undeniable chemistry and an infectious energy that guarantees a fun and enjoyable show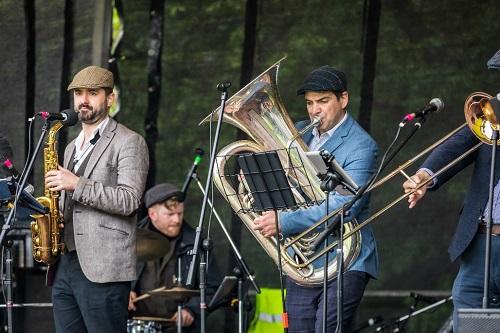 Sahara (4pm)
Internationally renowned band Sahara are proud to be UK born artists representing Bhangra genre across the world and humbled to be one of a few UK Punjabi acts to have a track in a Pakistani feature film.
Sahara have been on extensive tours for the past few years covering Pakistan, India, Norway, Malaysia, Singapore, Holland, Belgium, and Australia taking their music philosophy to unite one and all and help people enjoy the moment to all corners of the globe.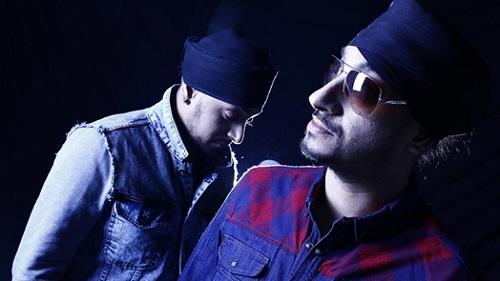 SUNDAY
Sheffield Chinese Lion Dance Group (12 noon)
We look forward to welcoming Sheffield Chinese Lion Dance Group to Rotherham Show for the first time with their exciting performance. The dance itself is characterised by skilful, quick, and lively movements where the lion is brought to life. During all of this, the tail is matching the footwork patterns, movements and mood displayed by the head, as well as preparing for the jumps and various acrobatic displays.
The movements of the lion must coordinate with the beat of the drum, gong, and cymbals. The instruments play three-, five-, seven- and nine-star beats which are lucky celestial numbers to the various movements and emotions of the lion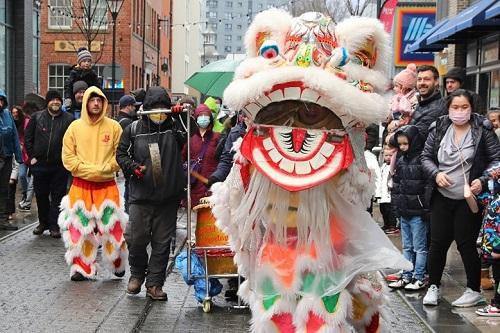 Mestisa (1pm)
Almost 20 years ago Ana Luisa and Barbara met in Leeds at one of the open mic nights at The Grove and they've been playing and singing together ever since forming the core of Mestisa.
The striking rhythms of their music together with their beautifully melded harmonies are what makes Mestisa very special. Mestisa performs traditional and popular music from Latin America: romantic Boleros, Argentinian zambas, Chilean tonadas and lively Bolivian huaynos.
They have recently started writing and performing their own original songs, some of these may well appear in the set. Mestisa have headlined at Filey Folk Festival, Beverley Folk Festival, Seven Arts in Leeds, played at Kendal Calling, Musicport and Chapel Allerton Arts Festivals as well as taking part in several international concert seasons at Leeds University's clothworkers Hall.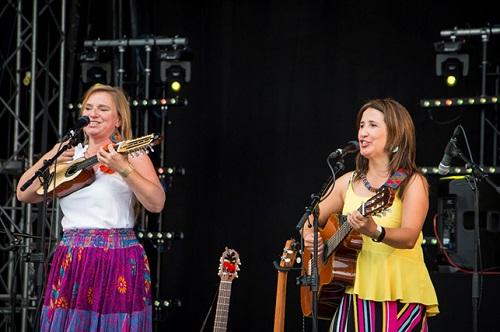 Hazjak (2.15pm)
Hazjak are an engaging acoustic duo playing an eclectic mix of folk, roots, and Americana. They play original songs and carefully chosen covers on a range of acoustic instruments, with strong vocal harmonies.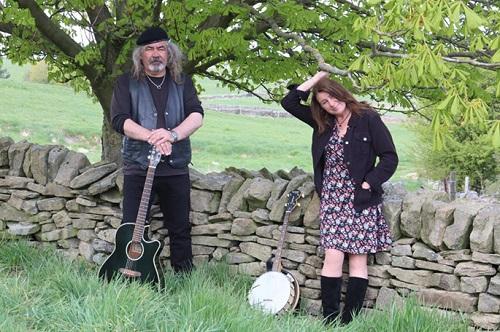 Back Chat Brass (3.15pm)
One band, eight instruments, hundreds of venues, thousands of gigs, and infinite fun! Rooted in pop, funk and hip hop, their brassy beats give soul to any party and lift the roof at any gig.
Since 2016, Back Chat Brass have been wreaking havoc in venues around the world, coaxing even the stubbornest of dance-phobics from their seats.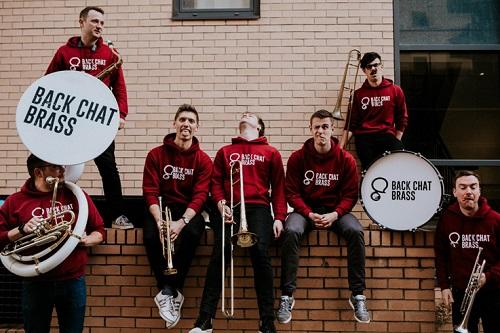 Township Jazz (4.15pm)
Township Jazz brings melody, moves and smooth rhythms to the stage. These accomplished musicians and vocalists bring you a flavour of Township music from Southern Africa.
LET'S CIRCUS
SATURDAY and SUNDAY
Let's Circus join us again (because we love them!) and spread their circus magic at Rotherham Show. This year they are bringing their 'Good Times Show' a comedy driven circus cabaret featuring some of their most popular entertainers ever including Japanese World Champion Unicycle duo Witty Look. Let's Circus will also be holding fabulous workshops throughout the weekend.
Good Times Show
12 noon & 3.30pm both days of Rotherham Show
While the shows are free, you will require a ticket, these will be available over the show weekend on a first come, first served basis.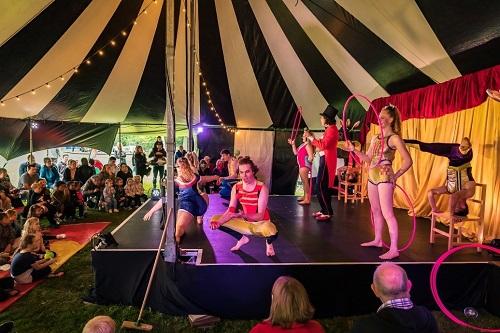 FOOD COURT
SATURDAY and SUNDAY
Whether you want to sit and stay a while with family and friends, or simply grab a snack and a coffee between performances, there's plenty of choice in the Food Court. From pizza and Chinese noodles to loaded fried and Greek wraps, there's sure to be something for you to enjoy! The double decker bus bar will return again this year selling a range of acholic and soft drinks.
There are numerous food and drink outlets around the park too including another bar in the Made in Rotherham Area, donut vendors, ice-cream vans and more.
Clifton Park's own food and drink outlets will also be open over the weekend including the Kiosk next to the Water Splash Area selling snacks, hot and cold drinks and iced treats and the Granary Café, inside the Museum, serving its usual menu which includes savoury and sweet treats, tea, coffee, and cold drinks.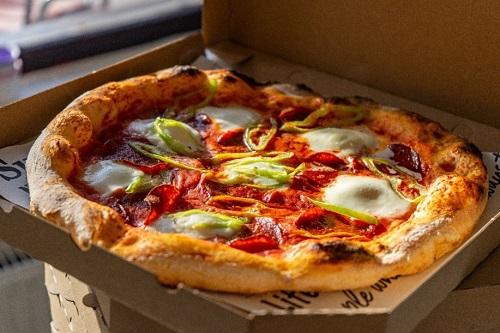 PERFORMANCE CIRCLE
SATURDAY and SUNDAY
Look out for fabulous acts popping up over the weekend in the Performance Circle including Compact Disco by Things That Go On Things, bringing the party to Rotherham Show with a wedding DJ vibe. Walkabouts and street theatre from MarkMark Productions including the hilarious The Great Fiasco, a blend of cabaret, circus, street theatre and clowning it is an uproarious celebration of early 70's entertainment. Music brought by the electrifying Back Chat Brass, helping (forcing) people to dance and sing since 2016!