Spectacle And Surprise
At Rotherham Show we like to treat visitors to something they might not have expected - things to make you light up and laugh; opportunities to dance and feel joy; and memory-making pop-up surprises to remember.
COMPACT DISCO (SATURDAY ONLY) 1pm and 3.30pm
With a personalised playlist, exuberant performers and all the hype of a wedding DJ, Compact Disco brings light-hearted fun with an oversized dynamic disco ball to really get the Rotherham Show party started!
Created by Things That Go On Things, this joyful & shiny ball of pure musical nostalgia is made from rechargeable batteries, biodegradable glitter and recycled materials.
Catch Compact Disco as they make their way around the park, and they'll be stopping off for a while in the Performance Circle too!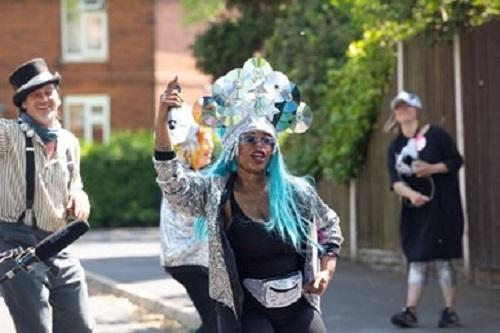 Photo credit: themancorialist
CHINESE LION DANCERS (SATURDAY and SUNDAY)
Look out for the Sheffield Lion Dance Team as they bring their exciting and dynamic performance to Rotherham Show using the Southern Futshan style Lion Dance.
You can catch them in the Performance Circle when they pop-up there too!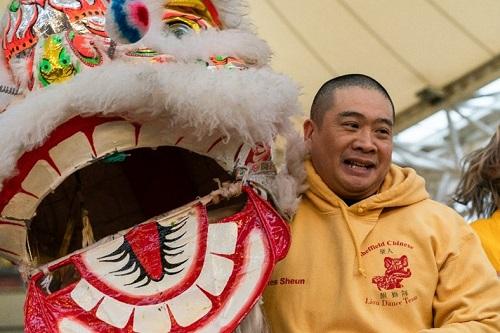 The Great Fiasco by Mark Mark Productions (Saturday and Sunday) 2pm
It's the very last performance of an act; a duo which has been touring the halls, piers, seaside theatres and clubs for far, far too long. As the act falls apart so does their relationship in hilarious fashion.
This blend of cabaret, circus, street theatre and clowning is an uproarious celebration of early 70's entertainment. A theatrical cabaret act that is packed full of physical jokes and tricks. They don't all go according to plan, but the audience laughs along at their terrible attempts to put it right.
Join this duo in the Performance Circle in the Rockingham Field.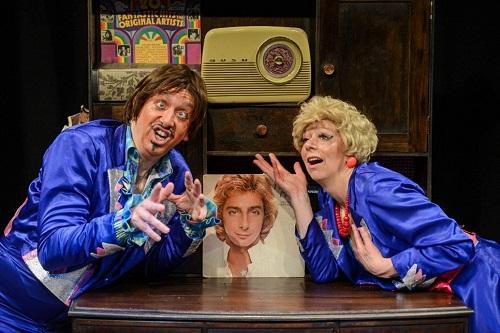 Edmund & Hilary by Mark Mark Productions
(Saturday only) 12 noon and 4pm
Major 'Eddy' Edward Edmund (expedition leader) and Lance Corporal Henry 'stinker' Hilary (4th in command) are available to plot plan and prod your uncharted territory. These two 'Victorian Gentlemen Explorers' will explore Rotherham Show and try to work out why they are so darn lost.
Dressed in tropical kit and pith helmets they are there to amuse and bemuse you. Covered in cobwebs, memories, and pride they pioneer and perform to the populace whilst puffing on a pipe.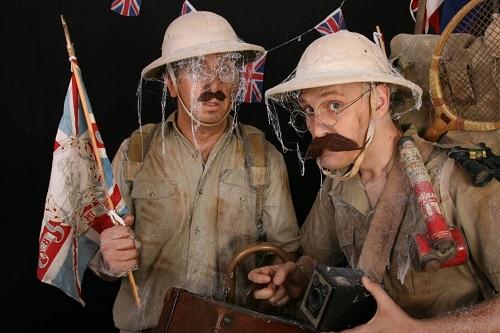 Los Skankos by Mark Mark Productions (Sunday only)
12 noon and 4pm
Los Skankos, a family of musical Mediterranean waiters scouring Rotherham Show for customers for their putrid pizzas and polluted pasta whilst serenading the crowds with their stunning songs from Sorrento. Musical mirth mixed with mayhem!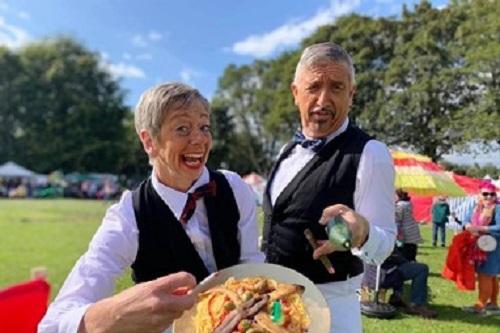 The Hidden Music of Trees (Saturday and Sunday all day)
For those seeking a quieter space you can experience sound artist Jason Singh's The Hidden Music of Trees. This augmented reality audio visual outdoor installation allows audiences to have enhanced nature-based experiences.
Audiences will experience music that has been generated entirely by trees (in Clifton Park) through a 3D visual environment using the interface of mobile devices.
Visitors to the show will be able to walk among the wooded area opposite Clifton Park Museum, download the app, and listen to the sounds of nature - an altogether out-of-this-world experience.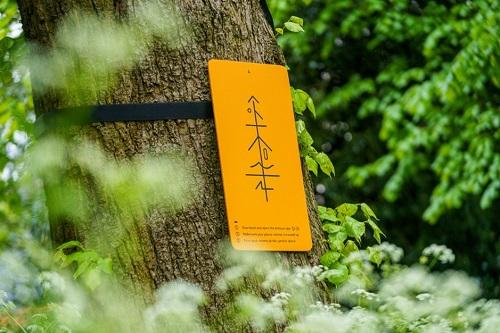 Timeless by Joli Vyann (Saturday and Sunday)
12.30pm and 3pm
Joli Vyann present an innovative fusion of circus, dance, and theatre - blurring the boundaries of dance and circus skills. Through the use of acrobatic tricks, fluid choreography and inventive characters Joli Vyann create storylines that draw you in and fire your imagination.
This combination of surprise and enchanting physical journeys makes Joli Vyann's work accessible to new and diverse audiences. Joli Vyann's work is athletic, technical, exciting, emotive, sensitive, and relevant.
See 'Timeless' in the 'Made in Rotherham' Area.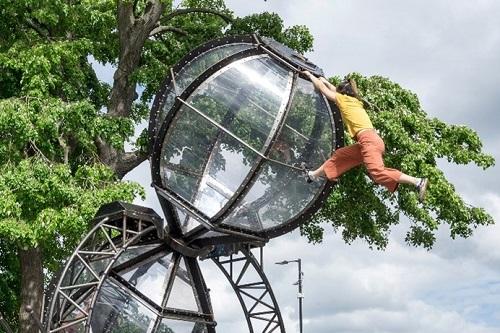 Bee Cart by Pif Paf (Saturday and Sunday)
11.30am, 1.30pm and 3.30pm
Bee Guides Bombus and Borage are from a secret government organisation called The Human Union of Pollinators – preparing for the worst but hoping for the best with their mobile world of interaction, Bee wisdom and surreal fun.
Delve into the world of Bees, learn the pollen packing dance, the waggle dance and try out their Buzz Pollinator or their Flapper-Winger-Tronerators, meet a giant Varroa Mite, and maybe even get your nose pollinated!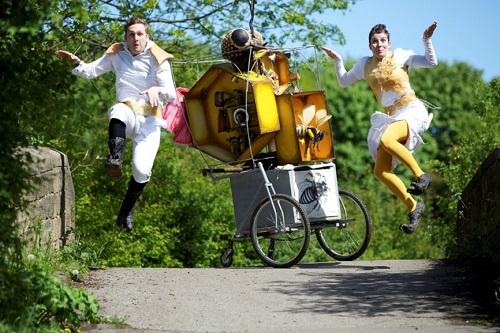 String and Strong's Great Big Game-a-thon (Saturday)
12.30pm, 1.30pm, 2.30pm
String and Strong want to play a game, but they've completely forgotten how to play. Thank Goodness you're here! Join String and Strong for anarchic fun and 'old skool' games with a little help from parents and children alike.
This energy-packed performance will entertain all. With lots of audience participation, it might just be the highlight of your weekend!
Look out for String & Strong around the park, and in the Performance Circle at 1.30pm.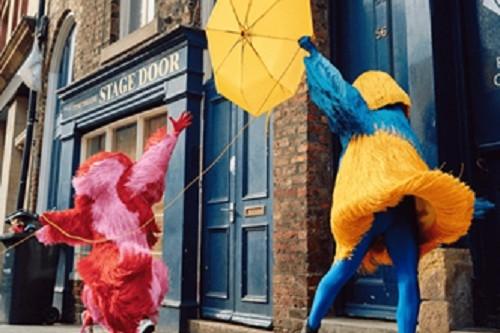 Fish Mobile by Kaleider (Saturday and Sunday all day)
Following its debut in Clifton Park in July the wondrous Fish Mobile will be returning to flap it's gills again at Rotherham Show.
Stop and rest or look up in wonder to watch fish swim in the sky! The Fish Mobile will be at the show all weekend, so be sure to come along and say hello and you will also have the chance to make your own (small) fish mobile to take home and enjoy.