Your Digital Council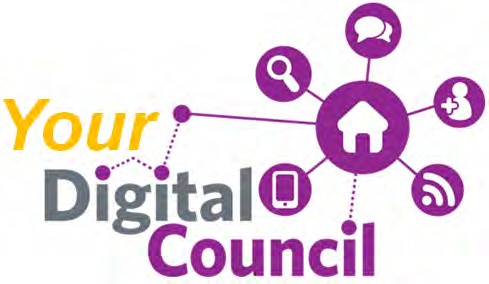 This Digital Strategy sets out our vision for putting technology at the forefront of our journey to become a modern, high performing local authority. It explains how we will develop and harness new approaches that champion partnership working and excellent customer service, support organisation-wide change and deliver outstanding technology services to front line staff. The strategy recognises what digital can do for Rotherham; bringing communities together, strengthening relationships between the Council and its customers and, through improved efficiency and customer intelligence, ensuring more money is focused on the front-line services, in the areas that need it most.
In acknowledgement of the strategic importance of closer working between Health and Social Care, the Digital Council Strategy has a strong focus on projects which will facilitate Health and Social Care integration.
There is a deliberate overlap between the Digital Council Strategy and the NHS' Local Digital Roadmap strategy – which was co-authored with RMBC. All of the RMBC projects listed in the NHS Local Digital Roadmap are included the Digital Council Strategy.
Businesses and public services are moving quickly to digital delivery where possible because it is proven to improve customer service as well as reducing cost. This strategy highlights the continuing importance of a digital infrastructure in Rotherham – broadband, online services, access and skills. It describes opportunities which digital offers and the dependencies that exist between a strong economy, social well-being and modernised public services.
Rotherham Metropolitan Borough Council (RMBC) seeks to continue to make the most of these opportunities in the way the Council designs and delivers its services, helping to ensure that everyone who wants to has the chance to benefit from these changes.