Our Digital Priorities for the Short Term – Being Brilliant at the Basics: A Foundation for Transformation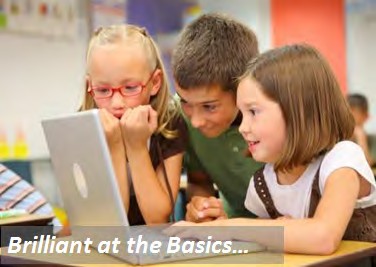 Our immediate priority is to become 'brilliant at the basics' – we will build upon the things we've already achieved to deliver an excellent ICT infrastructure which is design to support our transformation aspirations.
We have produced a 'single version of the truth' application portfolio that identifies all applications used across the business. For each application the portfolio identifies business and information owners, procurement and licensing details and categorises the applications as Platinum, Gold, Silver or Bronze depending on the application's relative strategic importance.
This portfolio will be at the heart of our strategy – underpinning, as it does, the service catalogue, resilience plan and the ICT procurement plan. This will help us to ensure that all applications meet the needs of the business and having a holistic view across all systems assists us in seeking opportunities to consolidate and rationalise where possible.
In order to maintain the Council's digital infrastructure it is necessary to invest in our hardware and software through a rolling refresh and renewal programme. During the lifetime of this strategy around 30 of the Council's larger software applications, services or licencing contracts will need to be upgraded or replaced. In each case we will need to test the market or conduct full re-procurement exercises. As part of the Council's 5 Year Capital Strategy and Capital Programme we have taken a hierarchical approach in prioritising this work, starting with our most important assets. Projects that are scheduled for the early part of this Strategy include:
Complete the implementation of our Housing and Social Care systems – implementing platforms to support service transformation;
Your Account Upgrades – making it easier for citizens to self-serve online;
Modernisation of our network and server infrastructure to support flexible, multi- agency working;
Telephony and Contact Centre - we will replace our ageing telephone systems with a new platform which will also include tools to allow better social media engagement;
Migration to cloud-based office productivity tools - for word processing, spreadsheets etc. This will bring efficiency benefits, enable better collaboration and make it easier for staff to work from any device - including those not owned by the Council;
Adoption of resilient and reliable unified communications tools such as instant messaging, soft phones, video conferencing and presence awareness;
Device Refresh - we will provide staff with the appropriate, fit for purpose, tools they need to do their jobs from any location – increasing our employee's flexibility and mobility.