Digital Place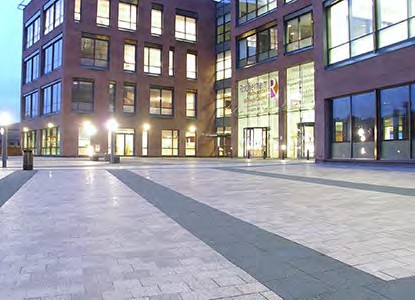 "Equipping Rotherham's residents and businesses with the digital skills and technology they need to enhance their lives."
While we wish to maximise take-up of all digital access channels we cannot leave behind those who are unable or unwilling to make the change. Our residents will be affected by Central Government's digitisation agenda (for example in relation to Universal Credit) and they should not be disadvantaged.
We need to ensure that as many citizens as possible choose to prefer digital channels over any other in order to bridge the digital divide. To address this we will:
Support Digital Leadership within the Council to advocate and promote the wider adoption of digital throughout our services;
Develop a programme of assisted digital that will target the excluded;
Support measures to change attitudes by encouraging the adoption of social media and its use to reach out to customers in the format with which they feel most comfortable;
Work with education and voluntary sectors to facilitate, support and develop training to encourage citizens to build their digital skills;
Further provisioning and promoting free public Wi-Fi connectivity in more Council buildings as well as investigating the feasibility of deploying free public Wi-Fi in Rotherham Town Centre;
Ensure that residents and businesses know where to access training to positively impact their lives and be motivated to use online channels;
Recognising that smartphones are the most likely digital device of choice for the digitally unenthusiastic, emphasise responsive websites during new service design so that the services are easy to use regardless of the device in use by the customer.
Economic development is crucial to Rotherham as economic development leads to the creation of wealth, which benefits Rotherham citizens generally. The Government's devolution agenda opens the door to further economic development in conjunction with our regional partners in the Sheffield City Region, allowing us more opportunities to attract the national and European funding this region needs.
The Council is playing a major role in securing economic success though key strands relating to internet provision. We will:
Continue to support BDUK Superfast Broadband as locally expressed by the Superfast South Yorkshire, which aims to make available a superfast broadband infrastructure to at least 95% of Rotherham residents and businesses by 2017. Already many Rotherham businesses have made large savings by using the broadband voucher scheme to buy Superfast connections to the internet;
Continue to promote take up through programmes designed to boost business demand for superfast broadband. Greater availability of faster broadband encourages digital take-up and promotes digital inclusion and encourages greater independent provision of internet access;
Encourage small and medium enterprises (SMEs) to make good use of regional funding and training opportunities around broadband infrastructure/connectivity and digital skills, which will help further our economic objectives;
Engage with Sheffield City Region and other opportunities to build, promote and exploit digital provision in Rotherham;
Further promote Wi-Fi deployment by working in collaboration with public sector partners, where there is an appropriate business case to do so. The use of Wi-Fi is becoming increasingly important as the actual point of access for the internet;
Rotherham Council already provides Wi-Fi for Public use in buildings it owns such as libraries and customer service centres. This will be extended where funding allows;
Continue to provide, and expand if necessary, access points to the internet in our libraries and via kiosks where there is sufficient demand and where there is a business case to do.