The Golden Rules - Our Digital Principles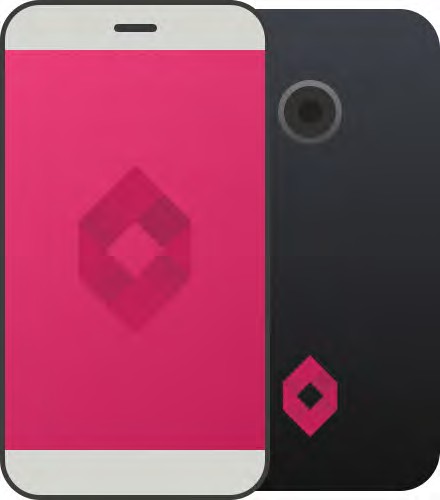 This Strategy is based upon a number of key principles or 'golden rules' which will provide a framework within which the Council will work. These guiding principles form a broad 'constitution' and can be applied to the myriad of tasks, processes and projects for which the Customer, Information and Digital Services function is responsible.
Secure by design: The security of our systems and data is of paramount importance. Security will continue to be built in to our processes, procurements and developments at all levels. We will continue to commission annual third-party security assessments and tests. Information security will be designed in to all our systems, changes and processes right from start and throughout;
Information, not Infrastructure: Whilst the information we create and use is of ever growing strategic importance we can be less concerned about the infrastructure. We will continue to minimise our local infrastructure through a preference that systems will be vendor/cloud hosted where cost effective;
Information as a corporate resource: We will combine and analyse the data we hold to allow us to plan for, and provide, better services. The Council and its partners need to address the real concerns that citizens have regarding data security, as creating and maintaining trust is crucial to the effective unlocking of data;
All investment decisions to be managed through the Gateway process: there will be a business case associated with everything we do. In the interest of ensuring strong governance and oversight, all investment decisions will be co-ordinated by and taken through the Council's 'Gateway Process' and Digital Council Board;
Open Standards and open data: the use of published, open, standards for data exchange will continue to be pursued. We will publish our data openly, online, for reuse by citizens, the private sector and other public sector organisations. If data is private or confidential, whether to an individual or an organisation, it should remain so; otherwise the presumption should be to publish it. Our priority will be to focus on the areas of greatest demand and where publication can alleviate the pressure on resources devoted to Freedom of Information and routine enquiries.;
Standard Unique Identifiers: The NHS number has become the de facto unique key across Health and Social Care. We will hold the citizen's NHS number in any system for which it is legal and appropriate to do so. Similarly, the Unique Property Number (UPRN) from the Local Land and Property Gazetteer (LLPG) will be held in any system that holds property data. Standardising on these unique keys will make integration (both internally and between organisations) and data analysis much quicker and easier.
Share and reuse: most Local Authorities do the same things in the same ways – this includes IT. This approach has resulted in an enormous duplication of effort and investment across the sector. We will always seek to join up with others and share services and our aspiration is to move away from each Council having its own IT department. We will learn from others and reuse existing software, processes and ideas;
Browser delivered and browser agnostic: the web browser is already the de facto standard application delivery interface. All our web delivered software will be responsive by design so it works well on mobile devices as well as desktop;
Any device, anywhere, any time: the traditional model of only being able to access RMBC applications from RMBC owned devices connected to the RMBC network is long gone. We will configure our network such that we can allow access from any device to authorised content whilst maintaining strong security;
Buy, don't build: RMBC's default approach is to buy 'off the shelf' software (rented where possible) rather than designed in-house. We will only develop bespoke 'in house' software as a last resort;
Best of breed: Local Authorities are some of the most complex and diverse organisations in the world. The wide range of services we deliver means that 'one size fits all' is never appropriate in the IT sense. We will take software procurement on a case by case basis whilst seeking to consolidate and rationalise solutions where practicable.
Integration and APIs (Application Programme Interfaces): regardless of where the systems we use are hosted we will always work to ensure that the systems can 'talk to each other' and are integrated. This will allow RMBC to move away from the traditional silo approach and give us a holistic view of the data we hold. Where systems are provided by a third party we will insist that APIs (application programming interfaces) are available and provided.
Server virtualisation: physical infrastructure will be minimised through the use of cheaper, greener, more energy efficient virtualised servers. This allows us to extend the life of hardware and reduce the investment required in servers.
Rent, don't own: where possible and cost-effective we will lease licences and hardware rather than buying assets outright. This allows us to respond more quickly to changing demands and removes the inertia that can come with sunk investment in assets.
Vanilla by default: Large scale or complex customisations to exactly meet business requirements will be avoided wherever possible; rather the expectation will be that business processes will be modified to meet the procured software's approach to a process. This will significantly reduce the whole life cost of the software and enable the timely upgrade to new versions;
Current version or current version minus 1: Running old versions of software causes security and supportability issues and can mean that RMBC fails to take advantage of new functionality and performance improvements that have been incorporate in newer versions. RMBC will continue with the policy of always running the most recent version or the most recent version -1 of any software.
Minimum viable product: regardless of whether we are buying a product or building something ourselves we will adhere to the 'minimum viable product' principle (MVP). Rather than buying/building huge, complex unwieldy applications we will start small and move quickly. A MVP is the most pared down version of a product that can still be used and be useful.
Technology confidence in the wider workforce: we will create a skilled, technology- confident workforce through investing in learning, development and training opportunities for our own staff. We will, through training, enable staff to get the most benefit from our investment in technology;
Open source software: procurement of open source software will always be considered; Open source products are rarely 'free' as there are usually support and productivity costs but it will always be considered.