Theme: Better Health and Wellbeing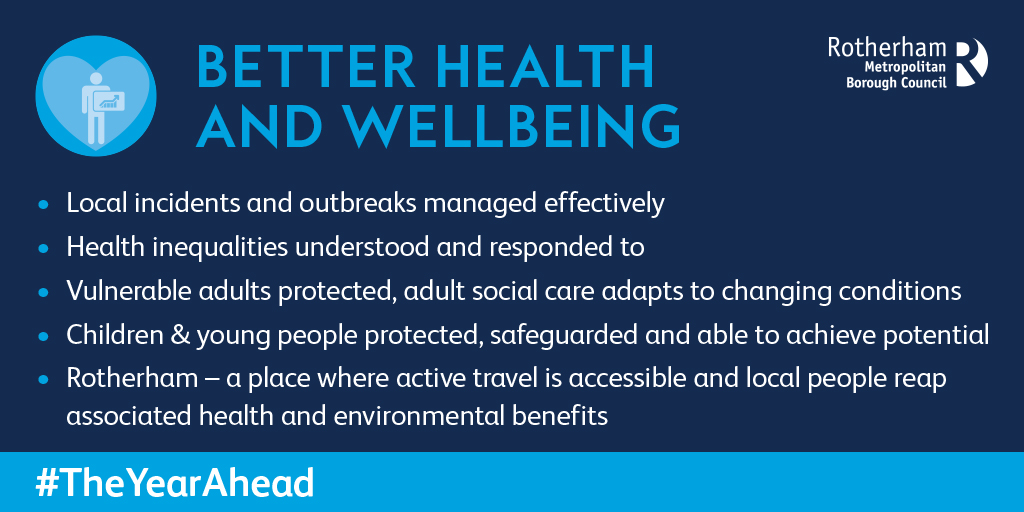 Covid-19 has significant health implications for local people. In addition to the direct impacts of the infection, the substantial changes that social distancing and outbreak control measures have brought to our residents' daily lives will have an impact on health and wellbeing.
This theme is about taking steps to address the health impacts of the pandemic, including managing any future outbreaks, assessing the effect the pandemic has had on health inequalities and building on positive behavioural changes such as increased physical activity.
It will also be a priority to manage the pressures the pandemic has placed on the health and social care sector, through integrated work with our health partners.
The Council aims to achieve this by focusing on the following outcomes:
Local incidents and outbreaks are managed effectively:
Through the delivery of the Local Outbreak Control Plan, the Council will respond to any local outbreaks with a focus on protecting our most vulnerable residents. Our communities will be supported to follow the relevant guidance to keep the number of local cases of Covid-19 low.
Health inequalities are understood and responded to:
Through the review led by the Health and Wellbeing Board, priority actions will be identified to address the disproportionate impact of the pandemic on certain groups and communities.
Vulnerable adults are protected and adult social care is able to adapt to the changing conditions:
The Council will work closely with health colleagues to ensure an integrated response to the impact of Covid-19. The Council will build on learning from the pandemic to inform the recovery and reset of adult social care, with a focus on ensuring sustainability and market resilience.
Children and young people are protected, safeguarded and able to achieve their potential:
Schools will be supported to ensure a safe return to education, enabling pupils to re-engage and catch up with lost learning. The Council will also continue to maintain a high level of contact with vulnerable children and families.
Rotherham is a place where active travel is accessible and local people reap the associated health and environmental benefits:
Building on positive behavioural changes in the community, the Council will promote active travel and deliver key projects to make cycling a more appealing option.