Who we are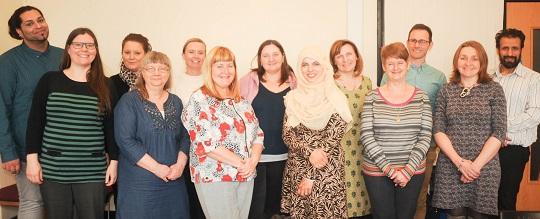 We are trained psychologists and we have learned about how people think, feel and behave. We are not psychiatrists or mental health workers, but we are concerned about the emotional wellbeing of the people we meet in schools and settings. We have had training in child development and how people learn.
We aim to help children, young people and the adults who care for them. We try to enable a better understanding of a child or young person's skills and needs and what might be done so they feel better about themselves and are more able to achieve personal success.
All Rotherham Educational Psychologists have a degree in Psychology (or equivalent) and a Masters degree or Doctorate in Educational Psychology. We are registered with the Health and Care Professionals Council (HCPC) and abide by its code of conduct. We all have Disclosure and Barring Service (DBS) checks completed. Some Educational Psychologists have chosen to join the Association of Educational Psychologists, which is a union representing EPs with the UK. Some have also joined the British Psychological Society and have chartered status.