Holocaust Memorial Day commemorated in Rotherham
Published Thursday, 23rd January 2014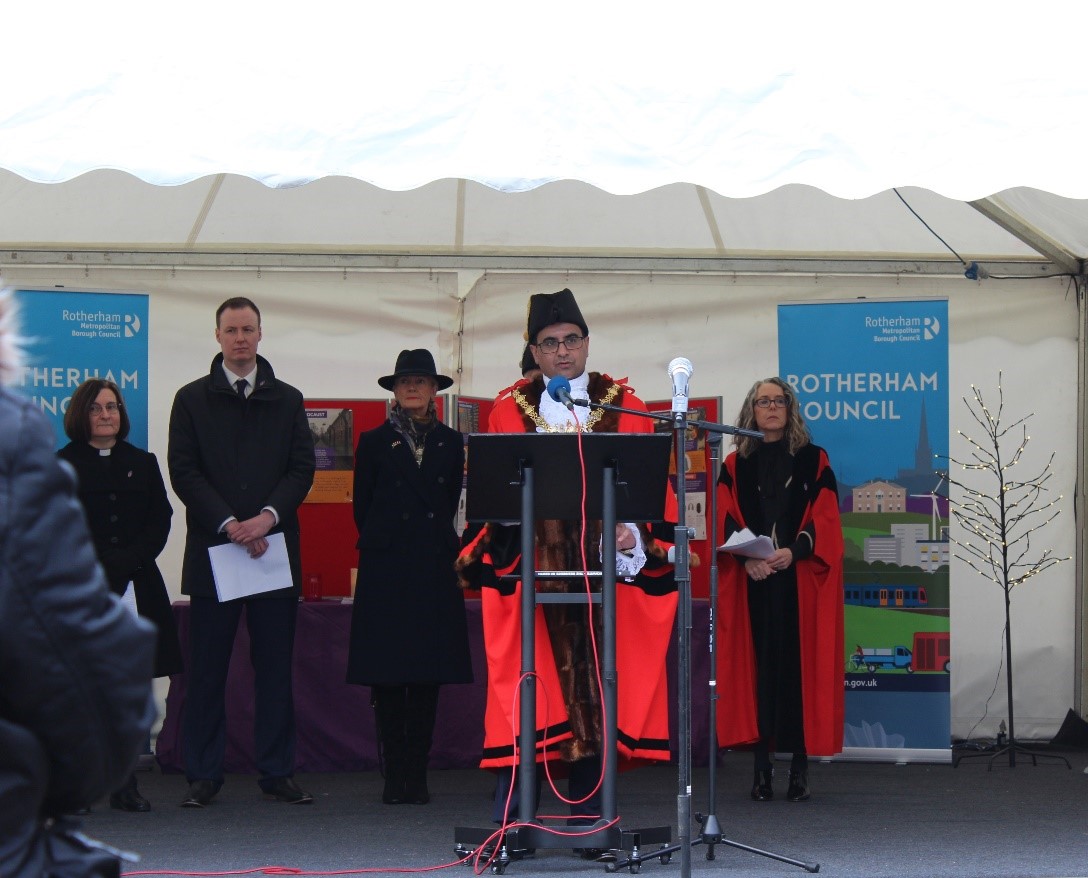 Young people from across Rotherham have been on a special 'journey' to commemorate the Holocaust.
The theme of this year's national Holocaust Memorial Day is 'Journeys'. Rotherham's Town Hall was the venue for the borough's annual memorial event, where the Mayor of Rotherham, Councillor John Foden, was guest of honour.
Compered by Josh Parker from Rotherham's Youth Cabinet, the event saw young people from ages 13 to 25 perform poetry, readings, music, dancing and singing.
The evening included contributions from other members of the Youth Cabinet, Rotherham youth centres and projects, while the Elephants In-Step Club performed two circle dances.
The event demonstrated how journeys themselves became part of genocide, and how the journeys undertaken were often experiences of persecution and terror for so many people who suffered in the Holocaust under Nazi persecution and in subsequent genocides throughout the world.
Cabinet Member for Communities and Cohesion, Councillor Mahroof Hussain, said, "We've been running Holocaust Memorial Day events for the past few years and have always found them humbling yet important occasions, where the stories of horror are often tempered with uplifting stories of endurance and the human spirit triumphing over evil.
"It's been fascinating to learn how the journeys undertaken by those being persecuted were often experiences of oppression and terror, and how so many people who suffered in the Holocaust under Nazi Persecution and in subsequent genocides managed to rebuild their lives.
"Indeed, the journeys focused on are not just those of the Jews in the Second World War, but the journeys of the persecuted from across the globe, from Australia to Bosnia and Herzegovina, Africa and Cambodia.
"I'd like to say 'thank you' to all those that have been involved in the project, and those that have gained so much from taking part in it. The wealth of information that has been shared and gained is helping to ensure, bit by bit, person by person, that the horrors of the past won't be repeated in the future."
Holocaust Memorial Day Trust