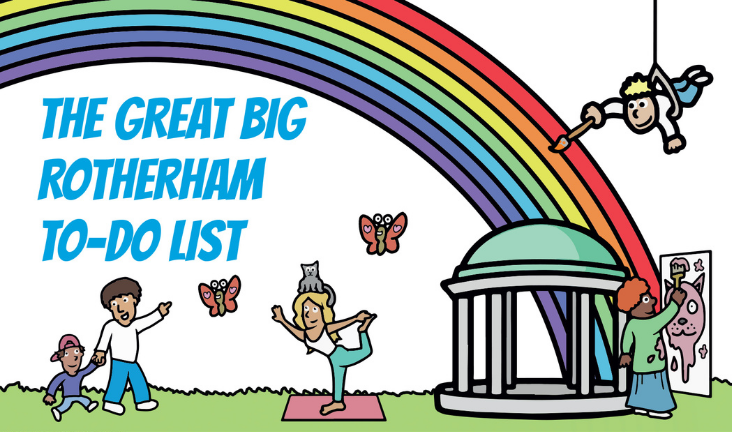 Whether it's been jumping in puddles, learning to knit, finding a pen pal or simply listening to the birds - the people of Rotherham have found countless ways to keep themselves going through the upheaval of the COVID pandemic.
Many discovered an inner strength they didn't know they had - but for experts in health and wellbeing, this new-found resilience is no surprise. Many of these new behaviours were helping us to stay healthy – in mind and body – because of how they link to the Five Ways to Wellbeing.
To help people continue good habits, Rotherham Council and the NHS Rotherham Clinical Commissioning Group asked residents to share the things which had helped them feel happier and healthier.
We used these to create The Great Big Rotherham To-Do List: an illustrated record of simple pleasures that helped us get through months of COVID restrictions – things that were right on the doorstep and cost us no more than our time.
Keep your copy handy to inspire everyday moments of calm, kindness, fun and fascination - because those little actions can make a big difference to how we feel today, and our ability to adapt and cope when times are tough.
We'd love to see you trying some of these or sharing your own suggestions. Tag @RotherhamCouncil on Facebook, or @RMBCpress on Twitter and use #Rotherham #greattodo.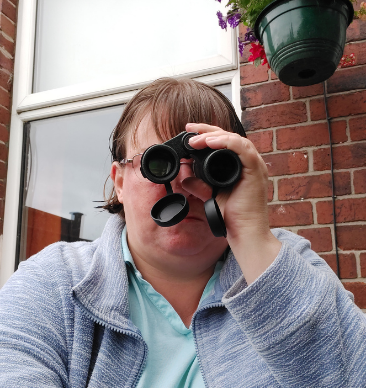 Caroline Lindley
Watching and logging the birds during lockdown was something that kept me happy during lockdown. I would also look them up in guide books and try to recognise their songs. Even during the severest time of lockdown I could do this safely from my home.
Kathy Wright
I studied for three months to gain a new qualification in Teaching English as a Foreign Language during lockdown. I wanted to help others become more proficient in English as it's the most spoken language in the world. I hope to retire somewhere warm and sunny and maybe work as a TEFL teacher a few hours week to keep my pension topped up!
Will Breeze
During lockdown I have successfully germinated lemon and orange seeds and have given the seedlings to friends and family which we call COVID trees.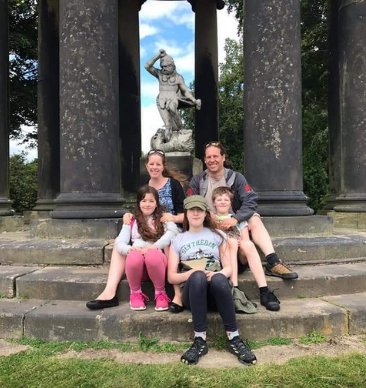 Claire Moseley
To keep myself happy during lockdown, I went walking with friends to visit Rotherham's woodlands, fields and waterways.
The Great Big Rotherham To-Do list is supported by the 'Welcome Back Fund', which provides councils across England with European Regional Development Fund money to help build back better from the pandemic. It has been produced in partnership with NHS Rotherham Clinical Commissioning Group.