Rotherham Metropolitan Borough Council
Residents, businesses and community leaders have given their overwhelming backing to the rules around sex establishments in the borough being tightened.
20 March 2019
---
Visitors to Rotherham will soon benefit from 1000 free weekend parking spaces in the town centre.
20 March 2019
---
Plans to increase capacity at Rotherham schools for places for children with special educational needs have been agreed by Council leaders.
20 March 2019
---
A rogue motorist has had a vehicle seized and impounded by Rotherham Council after persistently offending, racking up 12 unpaid parking fines.
20 March 2019
---
Rotherham Civic Theatre is delighted to announce X-Factor star Andy Abraham will be starring in their spectacular family pantomime Sleeping Beauty this Christmas.
20 March 2019
---
A man who used his wife's disabled parking badge while she was not with him has been ordered to pay £285 by a court.
20 March 2019
---
A major campaign is being launched to encourage more people in South Yorkshire to help the environment by composting their kitchen and garden waste.
18 March 2019
---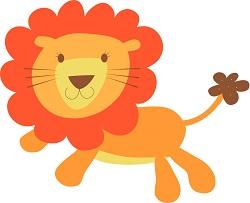 Story time is coming to Rotherham Theatres – which has teamed up with the borough's libraries to host a "pop up library" alongside some of the most popular tales for little ones in April and May.
18 March 2019
---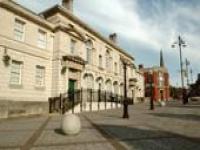 Leader of Rotherham Council, Cllr Chris Read, said: "This is awful news from Christchurch in New Zealand. Our thoughts are with all those affected, and of course first and foremost with the Muslim community.
15 March 2019
---
Partnership working between the Rotherham Central Neighbourhood Policing Team and Rotherham Council has seen a property on Spring Walk, Rotherham closed for three months.
11 March 2019
---
Rotherham smokers wishing to quit this No Smoking Day on Wednesday the 13th of March, can do so with the help of a free, local service.
8 March 2019
---
A 26-year-old man has received an additional five-year jail sentence on Wednesday 6 March after being convicted of further child sexual exploitation offences in Rotherham.
8 March 2019
---
A new state-of-the art caravan and camping site next to Rother Valley Country Park is set to pitch up this April and is now taking bookings, ready for the spring school holidays.
8 March 2019
---
Rotherham people have this week heard from inspirational women from across the borough as part of International Women's Day celebrations.
6 March 2019
---
Rotherham Council is asking residents to be aware of an allergy alert issued by the Food Standards Agency (FSA).
6 March 2019
---
A further ten schools will benefit from lower speed limits, thanks to the Council committing to the scheme for another year. 
5 March 2019
---
Aston-cum-Aughton Leisure Centre and Wath-upon-Dearne Leisure Centre are delighted to announce that they will be hosting the Oceans of Fun Day exclusive events on Sunday 24 March 2019.
5 March 2019
---
Record numbers of pupils are finding out today which secondary school they will go to later this year in Rotherham.
1 March 2019
---
Rotherham Interchange is set to reopen this Sunday 3 March, following a £12 million refurbishment scheme.
28 February 2019
---
Rotherham Council has installed a set of solar powered litter bins that can swallow up to eight times more waste than a normal litter bin.
19 February 2019
More from around Rotherham