Rotherham Metropolitan Borough Council
Rotherham Council is proposing to bring in new rules to enable untaxed vehicles or those with multiple unpaid penalty charge notices to be clamped.
5 December 2018
---
Responding to the Government's requirements relating to Clean Air Zones, Rotherham Council has proposed a series of measurements to improve air quality.
5 December 2018
---
An election for two new Parish Councillors is to be held this month in Rotherham.
5 December 2018
---
People in the borough are being asked to express how they stay happy, healthy and well in their day-to-day lives through the art form of photography.
5 December 2018
---
Swinton town centre is to be redeveloped, if new proposals are agreed by Rotherham Council.
5 December 2018
---
Residents are being asked to share their views to improve the way domestic abuse services are delivered in our area.
5 December 2018
---
Hundreds of children and adults across Rotherham, Barnsley and Doncaster, including many with special needs, are learning how to grow their own food and cook nutritious meals.
3 December 2018
---
Rotherham panto fans will have a festive treat when ITV Heartbeat's David Lonsdale stars in the rags-to-riches fairy tale Dick Whittington.
30 November 2018
---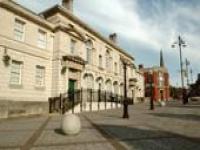 A Rotherham Council spokesman said: "Today's further disclosures in relation to proceedings in the family court have understandably caused widespread concern and upset.
28 November 2018
---
As part of the ongoing regeneration of the town centre, Rotherham Council are seeking feedback from visitors, shoppers and businesses.
27 November 2018
---
Rotherham Council will be carrying out improvement works to traffic signals and street lighting at Bramley crossroads from this week.
23 November 2018
---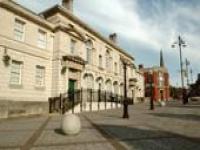 Community groups across the borough have been given some festive cheer after being awarded £1,748 of grants for celebration activities.
21 November 2018
---
Rotherham shoppers can benefit from FREE weekend parking in the run up to Christmas in all council-owned on-street bays and off-street car parks.
20 November 2018
---
A rogue landlord has been forced to close down two rat infested homes he owns in the Eastwood area of Rotherham after they were deemed "unfit" for people to live in.
20 November 2018
---
Rotherham's artists are being urged to support the celestial Festival of Angels project which is returning to the town in December.
19 November 2018
---
Pompoms, sequins and sticky back plastic aren't your typical engineering tools.
19 November 2018
---
National HIV Testing Week starts on Saturday 17 November 2018 and Rotherham Council is teaming up with Rotherham's Integrated Sexual Health Service to encourage people to get tested.
19 November 2018
---
Rotherham's Council Leader has welcomed the news that six men have been jailed for 101 years after being convicted of raping and sexually assaulting young girls in Rotherham between 1998 and 2000.
16 November 2018
---
The Duke and Duchess of Cambridge officially open Rotherham's new McLaren Composites Technology Centre...
14 November 2018
---
A social worker from Rotherham has been selected as a finalist in the Social Worker of the Year Awards 2018 as a result of their outstanding work with children and families.
14 November 2018
More from around Rotherham