Rotherham Metropolitan Borough Council
Rotherham Heritage Services, based at Clifton Park Museum, has received a National Lottery Heritage Fund grant of £49,200 for an exciting heritage project working with young people.
23 April 2019
---
There's a real buzz around the annual Rotherham Council garden competition this year as it introduces a new category to help out the bees and the butterflies.
23 April 2019
---
More children across Rotherham are going to a school of choice from September than ever before, new figures out today reveal.
16 April 2019
---
No. 26 Makers Emporium is celebrating its five-year milestone this April.
16 April 2019
---
Children who are looked after by Rotherham Council are receiving a "strong service" which has "significantly improved" according to findings from the latest Ofsted visit.
15 April 2019
---
Police Community Support Officers (PCSOs) in Rotherham will have more power in their pedals after securing funding from Rotherham Council to purchase electric bicycles.
12 April 2019
---
Rotherham residents will be able to enjoy more local "Fun Palace" activities in future, with an increase in the number of libraries holding events and an expansion of the organisation in our region.
12 April 2019
---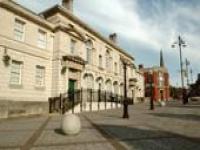 Next week Rotherham Council's Cabinet is expected to agree an ambition to end rough sleeping in the borough, as part of adopting a new Homelessness Prevention and Rough Sleeper Strategy.
9 April 2019
---
A licensing scheme which has improved the standards of privately rented accommodation in areas of Rotherham is set to be rolled out further if it is agreed by the Council's Cabinet on 15 April.
9 April 2019
---
Rotherham mums are being offered an hour's free childcare so they can attend potentially life-saving cervical screening.
8 April 2019
---
After a year in the making Rotherham Council opens its new tennis and basketball courts at Clifton Park this coming weekend.
5 April 2019
---
Drivers in Rotherham are being urged to find out more about greener alternatives for their vehicles in a bid to improve air quality for the borough's residents.
2 April 2019
---
Rotherham Council is seeking views from residents and library users about the possibility of moving the Central Library to a more central location in Rotherham town centre.
2 April 2019
---
A partnership of six charities has been successful in securing £1 million to help women affected by sexual exploitation and grooming.
29 March 2019
---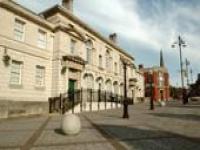 Rotherham Council's period of government intervention formally comes to an end this weekend, the Secretary of State for Local Government has confirmed.
27 March 2019
---
Council Leader Cllr Chris Read dropped into the foodbank at the Hub Church in Canklow last week to see the impact of the Council's funding.
27 March 2019
---
Residents, businesses and community leaders have given their overwhelming backing to the rules around sex establishments in the borough being tightened.
20 March 2019
---
Visitors to Rotherham will soon benefit from 1000 free weekend parking spaces in the town centre.
20 March 2019
---
Plans to increase capacity at Rotherham schools for places for children with special educational needs have been agreed by Council leaders.
20 March 2019
---
A rogue motorist has had a vehicle seized and impounded by Rotherham Council after persistently offending, racking up 12 unpaid parking fines.
20 March 2019
More from around Rotherham