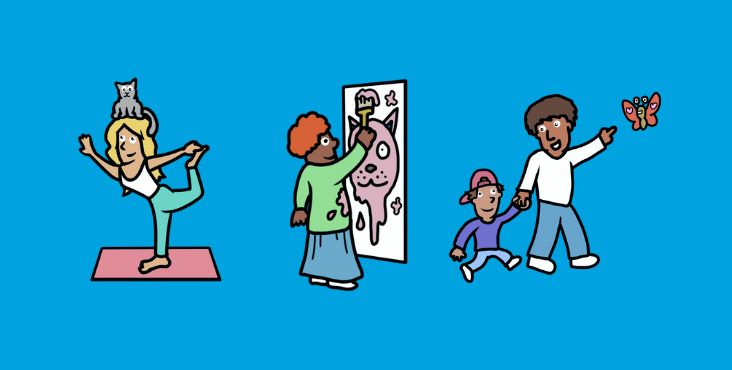 Over the past year it's been brilliant to see how people have adapted their lives and dug deep to get through tough times – finding resilience we didn't even realise we had.
In many cases we've made positive changes to the way we live, whether that's been spending quality time with family, getting outdoors more or taking up a new hobby.
It turns out many of these things fit with the Five Ways to Wellbeing
being physically active
connecting with others
giving our time or skills to support others
learning something new
pausing to take notice and reflect.
In the next 12 months it will be just as important to keep a check on our own wellbeing – whether we're nine years old or 90 - and to keep doing those positive things.
With this in mind, we'd love you to tell us the best things you've done, discovered or mastered to keep yourself healthy in either mind or body – or both!
We'll use these ideas to create the The Great Big Rotherham To-Do List of great places to be and things to do in our borough, things that cost us nothing but our time but can make a big difference to how we feel.
Perhaps you found the best muddy puddle walk, dusted off your roller skates, went bird watching for the first time or started sketching.
Whatever and wherever - let us know and we'll include as many as possible on the The Great Big Rotherham To-Do List, which we will produce as a pocket guide and wall planner to inspire people to carry on with the things that have kept them happy and well – and to discover new ones.
You have until Sunday 9 May 2021 to share your suggestions with us.
Share your great places and pastimes