Joel McKay – Smith – Team Manager locality (Maltby and Wickersley)
Jenny Hosker – Team Manager Children with Disabilities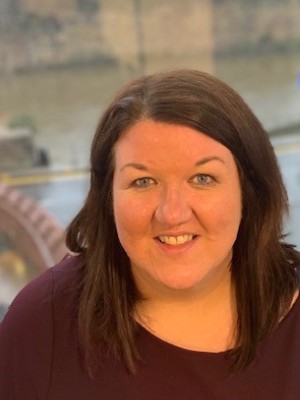 Kelly White – Head of Service First Response
Rotherham is a great place to practice social work. We all know just how challenging and demanding the role can be so the environment and people are really important to me. Keeping children as the focus of all my decision making is key, so for me Rotherham is exactly the right place to work.
In Rotherham, social workers know their children well. They are the experts and are able to advocate on their behalf which makes my job much easier, as I am able to gain a good understanding of children's lived experience, and use that to inform decision making. This means that decisions can be child centred but also never made in isolation.
We have worked hard to create a learning environment where we are driven and ambitious for our children. We are able to reflect on our practice collectively and consider how to make it even better, using every opportunity as a chance to learn.
Collectively we want the best for our children and knowing that you are working with like minded people really helps. As Head of Service for First Response, I feel privileged to work with such a talented and dedicated bunch, and to hear social workers talking so passionately about the children they are working with is encouraging. Being able to make positive changes for children is the best part of the job, and having such a wonderful team around makes it much easier.
Lucy Spencer – Service Manager First Response
Hi, I'm Lucy Spencer, I've been working here in Rotherham for 3 years, I am Service Manager of First Response which covers MASH, duty and out of hours. Rotherham is a great place to work, we focus and talk children. We have built a culture in First Response where safe and good decision making for children comes first and this is the starting point for everything we do.
The work is hard, complex and most definitely varied but with that brings such satisfaction that we make a difference to vulnerable (or valuable as we call them here) children's lives. No day is ever the same and we learn something new or are challenged every day.
We genuinely care about each other and have worked hard to create an environment where we all muck in together, we help each other out, we celebrate our successes together and sit and reflect together when we don't always get it right.
If you like pace, you love completing really good quality assessments where the children come to life, like s 47 work, like the surprise of whats next then first response is for you! We have high standards and expectations, nothing less is good enough for the children we serve but we will help you reach these, help you develop and we'll also make sure you feel supported along the way.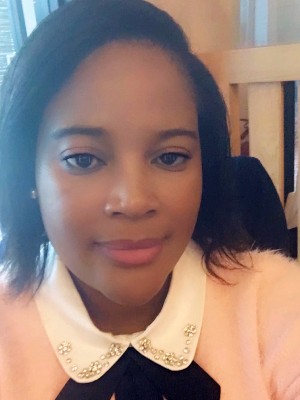 Sibo Magwaza – Social Worker locality
My name is Sibo Magwaza and I am currently on the (ASYE) programme whilst working for Rotherham local authority in children's services.
The transition from a social work student to a professional has been an experience full of anxiety but joining Rotherham children social care made the transition an easy process. I have received a lot of support from those who surround me, my practice consultant and management. Having a protected caseload has been helpful, this has ensured l have time to complete additional trainings which has honed my social work skills greatly. While I am working towards the end of my ASYE year, I am enjoying the work immensely and continue to feel enthusiastic about practice and eager to continue developing my skills and knowledge whilst working with children and families.
I am honoured that my efforts and hard work have been recognised and happy to be awarded this year's ASYE 2020 Runner Up award with South Yorkshire Teaching Partnership.
I certainly have no hesitation in recommending Rotherham social care for those who wish to join the local authority to complete their ASYE journey. The support around is amazing for the purpose of developing skills and knowledge that enhances the quality of one's practice.
Lindsey Knight – Service Manager Provider Services – Adoption, Fostering, Therapeutic and Residential
I'm Lindsey Knight, Service Manger for Provider Services, which covers our fostering and adoption service, therapeutic service and our evolving residential service. I am very passionate about our looked after children's services and the social work profession.
We have a fantastic fostering community in Rotherham, which includes two successful Mockingbird Hubs. Some of our carers have been with us for many years, whilst some have only very recently started their fostering journey with us. The fostering service, has a recruitment team and two supervisory teams, providing on-going support to our wonderful carers.
As we move into the new year our adoption service will be part of One Adoption South Yorkshire regional adoption agency which we are very excited about. This will provide a fantastic opportunity to work across the South Yorkshire region to achieve successful outcomes for our adopted children.
In addition to this we are growing and developing our in- house residential homes, which caters for transition care, emergency accommodation and longer-term accommodation for children who have experienced complex relational trauma. We are extremely lucky in Rotherham to have our own highly skilled therapeutic team, which is led by an experienced consultant psychologist; the team is made up of social workers, clinicians and therapists who support our looked after children and carers.
Rotherham is a fantastic and friendly place to work. I have been employed here as a social worker for six years, during which time I have been offered lots of opportunities to grow and develop. Rotherham has a very strong commitment to on-going learning and development of their staff. From the moment I started at Rotherham, I felt supported and valued. Over the last 6 years I have seen social work practice grow from strength to strength. I am really proud to work here.
James Saunders – NQSW CDT
Courtney Fearn – Social Worker Evolve
Saida Sadiq – Social Worker locality
I joined Rotherham Children's Services as a level 3 Social Worker in January 2020. I am a part of an amazing team who helped me settle straight in and provided the support I needed. This is something that is consistent throughout the authority.
Workers are encouraged to access training, other relevant learning opportunities and events to develop their skills, meeting other colleagues and know what services are offered by Rotherham to use in practice as well as informing workers about what is going on behind the scenes to make Rotherham reach its goal of being an outstanding authority. More importantly, we are made to feel that we are part of this journey and our individual contribution is valued and recognised.
I have had the opportunity to further develop my experience and knowledge. RMBC ensure Social Workers feel supported in managing their cases and also their career progression which is reviewed regularly by management to ensure Social Worker have the specific opportunities to gain experience to support their progression.
Carol Sibley – Principal Children and Families Social Worker, and Service Manager for Quality, Learning and Development
Working in Rotherham is amazing! As soon as I arrived, I could feel the energy and friendliness of staff from the frontline staff and right up to our Director! Channels of communication are clear, and managers easily accessible. (Well, within an open plan office, we don't have any internal doors or similar barriers!)
The culture is one of growing our own staff through strong professional development, and a committed Learning Academy offer which includes expert speakers in their field e.g. Carlene Firmin, Karen Treisman in order to be ahead of the game in social work practice.
I am so proud of every social worker here in Rotherham for always giving their best for our vulnerable children, and building their strengths in practice.
My role is to advocate strongly for our social workers, and I do! I hold regular staff forums where we discuss how to improve practice, and share new research and developments to help us to do this. I strongly believe that happy, knowledgeable, supported social workers deliver the best possible service to our children and families, and to quote Maya Angelou, "People may forget what you said, and forget what you did, but people will never forget how you made them feel."
And in Rotherham, we will make you feel an essential member of our team #teamrotherham