A celebration across Rotherham by the community, for the community, with activities for people to join.
Venues: Libraries, Green spaces, Museum, Theatre.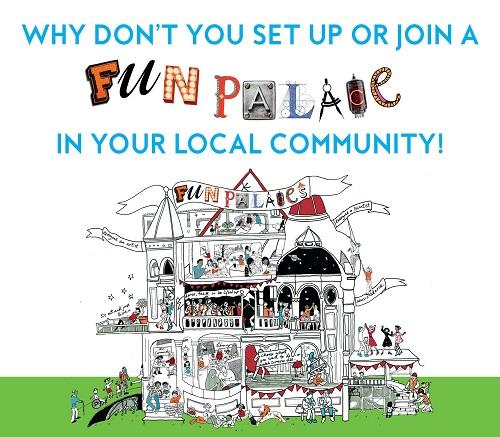 Do you want to get together with people from your local community?
Do you want to have fun and make new friends?
Do you have an interest you would like to share?
Then why not create or support a local Fun Palace!
If you are an individual and you have a skill you would like to share, or you are a group and want to get involved, please email Rotherham's Fun Palace Ambassador: Rhiannon Lister-Coburn or 01709 334476 (my usual working days are Tuesday and Wednesday).