A number of exciting developments are taking shape that will transform the town centre, including; a vibrant leisure scheme on Forge Island, attractive outdoor spaces, a revitalised markets complex and high-quality homes. At the heart of the plan is the aim to create an improved experience utilising waterside locations, public spaces and feature buildings, providing new places to live, eat, shop and enjoy.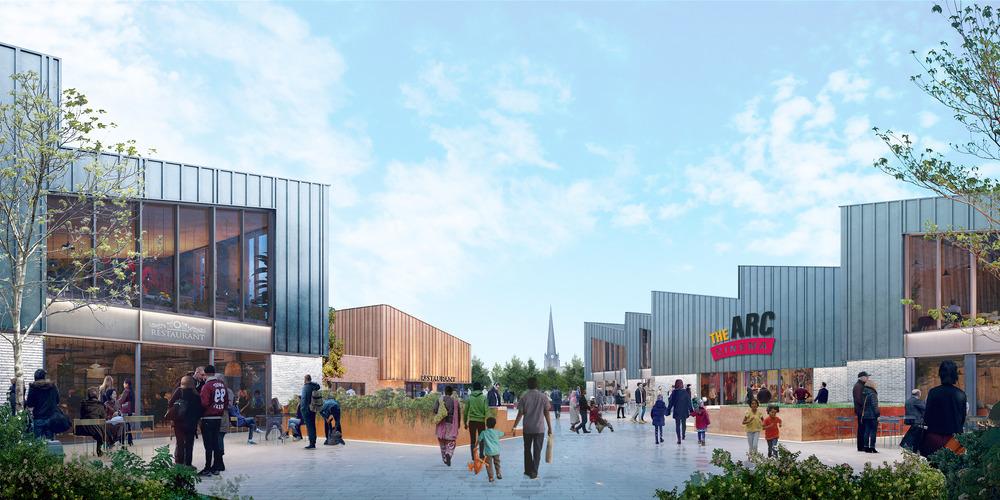 Current Developments include:
Forge Island - A new 8-screen state-of-the-art cinema and leisure scheme with hotel and food & drink outlets.
Markets and Library - Major improvement plans are currently underway at the markets which will include; a modern and accessible central library, a new community hub, extensive public realm and improved links to the town centre and college.
Riverside Gardens - A key gateway to the flagship Forge Island leisure development and the town centre.
Riverside Walk - Creating a safer, greener Rotherham Town Centre that is connected to the river is a key aspect of the Riverside Walk development.
Pocket Park - A development of high-quality public space in the town centre.
Rotherham Culture - The heart of Rotherham's cultural events and heritage.
Frederick Street – Improvements to open spaces across the town centre with new seating.
Howard Street - Improvements to public realm spaces leading from the Interchange to Rotherham Markets.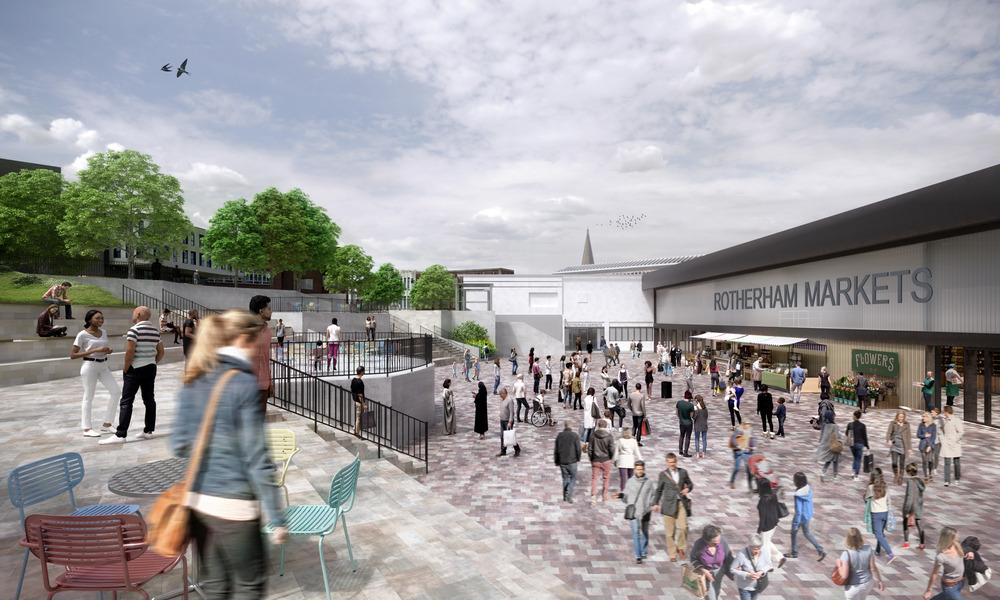 Completed Projects included:
Central Train Station and Tram Train - The UK's first tram-train and a variety of services into the heart of Rotherham.
Rotherham Interchange - After a £12 million refurbishment, over 1,299 buses a day use Rotherham Interchange.
University Campus Rotherham - Bringing degrees and higher education into the heart of Rotherham.
Westgate Riverside - Making the most of its prime waterside location, this development features 28 modern homes.
Wellgate Place - Bringing new life to the corner of Hollowgate and Wellgate, just five minutes' walk from the centre of town.
Milfold Rise - Tucked away just off Westgate, this housing development is just five minutes' walk from the heart of the town centre.
College Street - One of the main thoroughfares in the town centre, lined with shops and cafes.
Bridgegate - One of the main gateways in the town centre with a fantastic vista of Rotherham Minster.