Views sought on Rotherham Council's 2017/18 budget proposals
Published Wednesday, 30th November 2016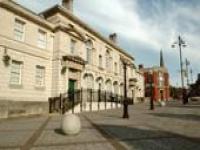 People are being asked for their views on how Rotherham Council proposes to save £13 million from its budget over the next financial year.
This is in addition to the Council making savings of £138 million and reducing its workforce by over 1,500 staff, since 2010.
Proposals for how the majority of this £13 million could be achieved will be published tomorrow (1 December 2016) for public and partner comment.
Cllr Chris Read, Leader of the Council, said "We're setting out detailed proposals for the Council's budget in 2017/18 and want to give residents the chance to comment on, challenge them and contribute other ideas.
"We face further difficult choices for 2017/18 due to yet another reduction in funding from Government, and increasing costs for the Council in providing services.
"Within the next three years, we'll be almost entirely dependent on council tax and business rates income, so we need to support the local economy and ensure that there are private sector jobs for local people. Without that, we won't be able to continue to fund the public services that people depend on.
"The majority of the Council's budget is spent on the most vulnerable: the elderly, those with learning difficulties and disabilities, and of course the most vulnerable children. And as people in Rotherham would expect we're continuing to prioritise investment in our Children's Services.
"At the same time, we're keeping our commitment to do what we can to protect basic street cleaning and environmental services that we know communities value.
"But over the coming years the Council will continue to shrink, delivering services differently to how it's been in the past. We will use fewer buildings, be more efficient - and we will simply have to do less."
The Council's budget for 2016/17 is £217 million and is made up of £89 million Council Tax, £63 million Business Rates and £65 million Government funding.
It provides a wide range of services for the people of Rotherham, such as; parks, libraries, culture and leisure facilities; social care for the elderly, children and other vulnerable members of the community; public health services; refuse collection and disposal, street cleaning, road maintenance and safety; economic development and regeneration; and housing provision, support services and advice. The Council is also responsible for schools and other educational services for children.
To achieve the necessary savings for 2017/18, the Council is working with partners to get best value for everything it does and is focusing any investment on the agreed priorities set out in the Council Plan:
Every child making the best start in life
A strong community in a clean and safe environment
Every adult secure, responsible and empowered
Extending opportunity, prosperity and planning for the future
A modern, efficient Council
The budget proposals are subject to any further funding reductions the Council may receive in the Local Government Financial Settlement for 2017/18.
The formal public consultation period for the Budget closes on 3 January 2017.
The proposals can be viewed online. The Council is advising those without online access to visit their local library where staff will support them in accessing the proposals online.