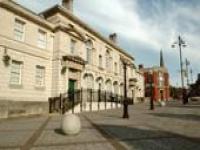 A Rotherham pub has been closed for posing an imminent risk to public health after hygiene officers found evidence of rats on the premises.  
The Alex Public House, Parkgate, was ordered to close with immediate effect after Rotherham Council Environmental Health Officers were called to investigate a complaint regarding the premises.
Business operator, Garry Edwards, was served with a Hygiene Emergency Prohibition Notice which prohibited him from using the premises for preparing or serving food to the public until further notice.
A Notice of Intention to apply for a Hygiene Emergency Prohibition Order was also issued which was agreed by Sheffield Magistrates Court on 4 March 2020.
The granting of the Order means that the premises will not be allowed to re-open until the Council is satisfied that the premises no longer pose an imminent risk to health.