Be safe this Christmas and New Year book a Rotherham taxi
Published Wednesday, 21st December 2016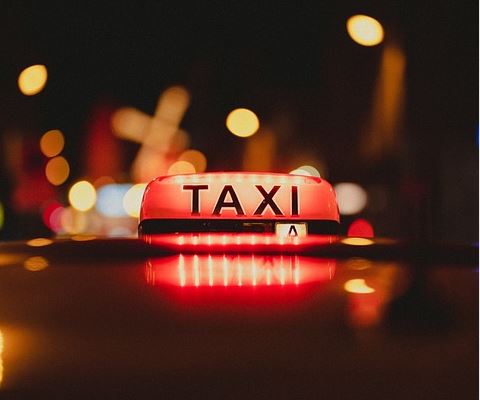 Have fun and stay safe - book a Rotherham taxi. That's the message Rotherham Council is giving to party-goers over Christmas and New Year.
With all of Rotherham's taxi and hackney carriage firms now operating under strict new rules, passengers have extra peace of mind when choosing to travel by a Rotherham taxi.
Rotherham Council introduced its Hackney Carriage and Taxi Licensing Policy last year and it sets high standards for public safety.
Rotherham Council's Chair of the Licensing Board Cllr Sue Ellis said: "The new rules help to ensure that, when you book and travel in a Rotherham taxi, you know you are safe.
"We want everyone to enjoy their nights out over the Christmas and New Year period. And we also want people to get home safely, therefore always ask for a Rotherham driver and vehicle when you book your taxi."
Vehicles licensed by Rotherham Council will have a plate on the back of the vehicle with the Rotherham crest on it confirming that the vehicle and driver meet the required standards.
Only hackney carriages can pick up customers without an advance booking. These are white vehicles with a 'taxi' sign on the roof. Do not get into any other vehicle unless you have booked it via a taxi company - it may be illegal and you are putting your safety at risk.
With drivers now operating to one of the most stringent policies in the country, passengers are seeing the benefits of a raft of new measures – including cameras fitted or soon to be fitted in over 700 vehicles and all drivers undertaking the Council's compulsory safeguarding awareness training.
Rotherham drivers must also hold a nationally recognised qualification in customer care, meeting the needs of people with disabilities, road safety, the handling of emergencies, how to defuse difficult situations and manage conflict.
If you find yourself in any kind of dispute with a driver, your driver is obliged to activate audio recording inside your vehicle. Passengers can also activate the recording at any time. This is done by pressing a switch in the passenger compartment. You should be able to see the switch clearly but ask your driver if you are uncertain.
Video recording must be activated each time there is a passenger in the vehicle. A small indicator light shows when audio is being recorded, and stickers and notices tell you how to use the systems. Drivers cannot access the footage or audio which can only be downloaded by an authorised council officer.
Further information on the new policy and standards for drivers in Rotherham can be found at: