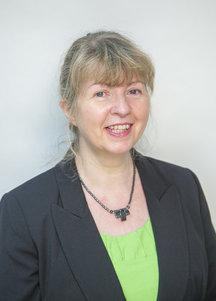 Rotherham's Director of Public Health has issued a statement to local people and businesses about the coronavirus pandemic.
As Director of Public Health for the Rotherham Metropolitan Borough Council, I am responsible for advising the council on the health and wellbeing of our residents to ensure that they are protected and not unnecessarily put at risk.
I now need to make it absolutely clear the steps and measures people need to be taking following the direction provided by the Prime Minister in order to ensure we stop the spread of coronavirus within our communities. Quite simply, we must "stay at home, protect the NHS and save lives".
We are in unprecedented times. Whilst I appreciate that these measures will be difficult, it is essential that we all follow the Government advice so that we can protect ourselves and each other from the potential deadly consequences of coronavirus.
When we reduce our day‐to‐day contact with other people, we reduce the spread of the infection and that is why the Government has introduced three key measures.
Requiring people to stay at home, except for very limited purposes.
Closing certain business and venues.
Stopping all gatherings of more than two people in public.
If everyone follows the guidance for social distancing it will have a massive impact in reducing the spread of the Coronavirus. The virus itself cannot move, it only moves when we do.
The power of social distancing
You should only go out to:
Shop for basic essentials - and do this as infrequently as possible.
Collect medicines or go to essential and urgent medical appointments.
Exercise (no more than once a day) - for example a run, walk, or cycle (alone or with members of your household).
Travel to and from essential work - but only where this absolutely cannot be done from home.
When doing these activities, you should:
Minimise time spent outside of the home.
Do not meet with any people outside your household.
Stay 2 metres away from others at all times.
If you are not directly involved in the response to the coronavirus pandemic, then you need to stay at home. These measures will save lives and protect the NHS from being overwhelmed so that we can all get the help we need, when we need it; whether for coronavirus or other life-threatening emergencies.
I thank the people of Rotherham who are already taking these steps to protect themselves and their community and I urge others to do the same.
A full explanation of the new measures and the latest national updates can be found here:
Coronavirus (COVID-19): guidance
As the guidance and advice is changing rapidly, I recommend that you use the following two sites to keep yourselves updated.
Coronavirus (COVID-19): what you need to do
NHS advice about Coronavirus (COVID-19)
Finally I ask that you stay calm, keep active and be kind. We are all in this together.