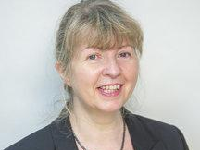 We are now into the third week of efforts to minimise the spread of coronavirus (COVID19) and we are looking ahead at the Easter bank holidays.
Whilst it is good to know that the majority of people across Rotherham are keeping to the Government's "stay at home, protect the NHS and save lives" message. Unfortunately, statistics from the past week have shown an increase in the number of people using our roads. It could be that people are starting to tire of the stringent measures or they are not seeing the impact of their own personal efforts reflected in the numbers of people contracting COVID19.
We understand that these measures are difficult for some families to adhere to, however, it remains vitally important that each of us plays our part to keep ourselves, our family and friends, the NHS and all frontline workers safe.
Managing a pandemic is complex, but the message is simple; staying at home, socially distancing yourself and wash our hands often and thoroughly are necessary for us to help to contain and prevent the spread of coronavirus.
The measures introduced by the Government really will save lives.
Helping vulnerable people
You might have heard that some people in the community who have an increased risk of severe illness from coronavirus (due to existing conditions) have received a letter explaining that they need to be particularly stringent in following social distancing measures; some of these people will have to be shielded completely.
There is now further information and guidance available in response to questions from the public about this group of people. www.gov.uk/government/publications/covid-19-guidance-on-social-distancing-and-for-vulnerable-people/guidance-on-social-distancing-for-everyone-in-the-uk-and-protecting-older-people-and-vulnerable-adults
Also, over the past week two weeks the Rotherham Community Hub, including Rotherham Council, Voluntary Action Rotherham and the Rotherham Together Partnership, has launched the Rotherham Heroes Volunteer programme to support the most isolated and vulnerable people in the community. If you, or someone you know of, are living alone, vulnerable and have no one else to help with basic tasks, then please visit www.rotherham.gov.uk/volunteer to register for help and support.
Keeping well at home
As we are all now spending a lot more time at home than we might like, it is vitally important that we look after our health and wellbeing. We all have mental health needs, just like we have physical health needs and it remains important that we take appropriate steps to look after ourselves.
People will no doubt have concerns and worries at this time. It is important that we talk about our feelings with our own families and our friends. Others will be sharing your fears and anxieties; simply acknowledging our feelings and knowing we are not alone can help. Learn more using the links below:
COVID-19 Testing
The Government have announced that they would increase testing for COVID-19 significantly by the end of April. As more detail of this is revealed, I will keep you all updated.
However, tempting as it may be, you are advised not to use the home testing kits that are now being promoted by some private companies. The latest guidance for home testing kits states that there are no CE-marked tests for home use (certifying that they meet relevant EU safety, health or environmental requirements). It is also illegal to supply such products.
Further information can be found on the Gov.uk website.
WhatsApp
The Government has launched a WhatsApp chatbot tool to ensure that the public have trustworthy information about COVID-19 from GOV.UK and NHS.UK, including advice on prevention, symptoms and staying at home. The new service has already attracted one million messages and you can add 07860 064422 in your phone contacts and then send 'hi' in a WhatsApp message to get started.
Further information is available here.
Finally
Please follow the rules and guidance; stay calm, keep active and be kind. We are all in this together.
There is lots of information circulating about coronavirus (COVID 19), the following sites will continue to give you the latest accurate information:
Thank you