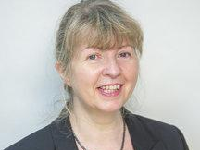 We are now really starting to see progress through all our efforts to minimise the impact of Coronavirus and we must continue to "stay at home, protect the NHS and save lives".
However, in this week's briefing I want to focus on some other important health issues.
You may have heard the expression from some of the news briefings that the NHS is 'still open for business'. From this, I want to talk specifically about two areas: Cancer, and Pregnancy.
Cancer
It is important that people continue to access help if they are worried about their health.
If you have any symptoms which you think could be a sign of cancer, I want to encourage you not to delay or ignore these and contact your GP; they will want to hear from you.
Whilst people may be worried that their GP is too busy or that they might be a risk of being infected by the coronavirus if they use services, I want to reassure you that GPs are taking safety very seriously and have plans in place to keep you safe.
It might be that the service they offer you is different. For example, rather than inviting you in, they might look talk to you over the phone or have a video chat. The film clip below has been produced to help reassure you, so please take time to watch it and share it with others who might have concerns:
The Government has also recently announced that some vital NHS services, such as cancer treatment, will reopen. Rotherham NHS Foundation Trust will determine the pace for this locally so please continue to liaise with your GP for further information about your care.
If you are living with cancer, Macmillan has developed a Coronavirus Hub on their website which contains useful information relating to coronavirus and FAQs.
Pregnancy
The Rotherham Maternity Service has issued a strong message to women: "We're by your side".
Please continue to attend appointments as usual and it is important that you do not feel deterred from contacting the team. They want to hear from you, whether your query is big or small – your health and your baby's health is very important.
It is ok to feel worried or anxious. It helps to talk things over. The maternity triage line is 01709 427700 if you would like to talk to someone about any worries you have about your pregnancy and COVID-19.
You can read information on the homepage of Rotherham Hospital's website about current restrictions in place around birthing partners, hospital visiting and attending appointments.
Visit the Rotherham NHS Foundation Trust website
Read general information about pregnancy and COVID-19
Finally
Whilst many people are continuing to socially distance, and I want to thank you for that, in these last few days we have seen a worrying increase in the number of car journeys being made. I know it is hard the longer we are in this situation, but we don't want to give the virus any more opportunity to spread or to have to repeat this lockdown in the future.
Last week the Prime Minister spoke about the 'R' rate coming down. This stands for the reproductive rate of viruses.
Before the strict social distancing measures, the 'R' was about three, which meant that one person could infect another three people, so the virus was spreading rapidly and infecting many people. The 'R' is now below one thanks to all our efforts over the past few weeks.
However, it is vital that we keep 'R' below one to keep people safe and stop the virus from infecting many people again. Now is not the time to think it is all behind us, we must be extra careful.
Please watch the video which helps explain this.
For up to date and accurate information I recommend you use the following two sites to keep yourselves informed: