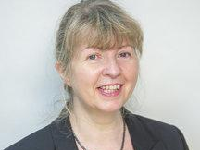 On Sunday evening many of us will have tuned in to listen to the Prime Minster outlining the Government's conditional plans for the next phase and the timetable for lifting restrictions.
The message is to stay alert, to control the virus and save lives. Whilst there are subtle differences to the messaging, it means we must all:
Continue to stay at home as much as possible
Work from home if you can
Limit contact with other people
Keep your distance if you go out (2 metres apart where possible)
Self-isolate if you or anyone in your household has symptoms.
Wash your hands regularly
While we wait for more details to be released, it is still very clear that we must continue to take the utmost care to not undo the good work that we have already achieved together in containing the virus.
We need to stay alert around our own actions to make sure that we maintain social distancing, no matter what we are now doing.
If we are going back to work then we must follow the government guidelines to keep both ourselves and our workmates safe, such as maintaining distancing and thorough and frequent handwashing.
If we are taking more exercise outdoors, we should choose activities and venues that will bring us into contact with the fewest number of people; sports should only be played with members of our own households.
While the measures we have all taken over the past two months have seen a reduction in the Reproduction Rate (R) of the virus, to just below one, it is vital that we keep 'R' as low as possible. If R rises above one it will be because infections are rising and inevitably more deaths of loved ones will occur.
Please watch the video which helps explain 'R'.
If you are one of those people with a medical condition which makes you clinically extremely vulnerable, you must continue to shield for some time yet.
The Government has also said it will start to use a COVID-19 alert system to communicate at a community level how things are changing. The COVID-19 alert level will help inform decisions to ease restrictions in a safe way.
In summary, I will repeat the Governments message; we must stay alert, control the virus and save lives.
I will look to provide more detail about the Governments Recovery Strategy in my next briefing.
Thank you for continuing to follow the Governments guidelines, be kind to one another and stay safe.
For up to date and accurate information I recommend you use the following two sites to keep yourselves informed: