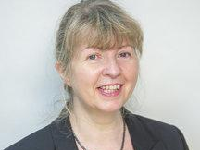 We are now over a week into the Government's next response phase to the virus and for some people this has brought a bit more freedom outside of the home.
However, we all need to understand that the virus has not gone away. We need to remain cautious. This is not a return to normality, instead it is about taking careful steps to ensure that we do not give the virus any opportunity to spread. We all need to play our part to keep those we love safe.
The message is to stay alert, to control the virus and save lives. You should:
• Continue to stay at home as much as possible
• Work from home if you can
• Limit contact with other people
• Keep your distance if you go out (2 metres apart where possible)
• Self-isolate if you or anyone in your household has symptoms.
• Wash your hands regularly.
Physical activity is good for our physical and mental health and it is encouraging that for most people they can now exercise outside as many times each day as they wish. Please do remember the guidance to stay 2-metres apart and when we come back home, we must remember to wash our hands.
If you are in the shielded group you will have received a letter from the NHS, your GP or clinician asking you to stay at home at all times and avoid any face-to-face contact. This group is being asked to keep to this advice for some time longer. It is hard, but we know that if we don't keep this group shielded, they are at an increased risk.
Face-coverings
The Government is now advising that people should aim to wear a face-covering in enclosed spaces where social distancing could be more difficult, and where they are in contact with people they do not normally meet. This might be on public transport or in some shops. Face coverings are to protect against passing the virus to others; remember you may have the virus but not have any symptoms. Face-coverings should not be used by children under the age of two, or those who may find it difficult to manage them correctly, for example those with respiratory conditions. It is important to use face-coverings properly and wash your hands before putting them on and taking them off.
Face coverings are different to the surgical face masks that NHS and care staff are wearing. We must try to keep these for the staff working on the frontline who need them. Face coverings can be homemade cloth coverings or a scarf or bandana and if you can, it's a good idea to use items that are easily washable. Please read the site below for how to wear and make your own: https://www.gov.uk/government/publications/how-to-wear-and-make-a-cloth-face-covering/how-to-wear-and-make-a-cloth-face-covering
Mental Health Awareness
Finally, this week is Mental Health Awareness Week. We have probably paid more attention to our mental health during these last few weeks than ever before. The theme of this week is kindness, to ourselves and others. We may have experienced lots of different emotions during this crisis; anger, sadness, worry, stress and boredom. These are normal reactions to this extreme time and each person will react differently. It is okay to have these feelings and for most people they will pass, so don't be harsh on yourself if you're having an off day - it is not a sign of weakness. If feelings of low mood or anxiety persist, please do seek medical advice. For advice on looking after your mental health and wellbeing please visit: https://www.nhs.uk/oneyou/every-mind-matters/
In summary, I will repeat the Governments message; we must stay alert, control the virus and save lives.
Thank you for continuing to follow the Governments guidelines, be kind to one another and stay safe.
For up to date and accurate information I recommend you use the following two sites to keep yourselves informed:
• Gov.uk website: https://www.gov.uk/coronavirus
• NHS website: https://www.nhs.uk/conditions/coronavirus-covid-19/