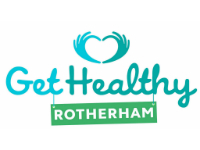 Rotherham Council has welcomed the ban on child-friendly menthol flavoured cigarettes this week, as new figures show 124,407 children taking up smoking each year.
Newly published figures show that in a year 634 children aged 11-15 years old start smoking in Rotherham, which is why the ban of the sale of menthol-flavoured cigarettes from Wednesday 20 May is a welcome move in tackling youth smoking.
Menthol is a popular starter product for children as menthol makes it easier to smoke and to inhale deep into the lungs. Menthol smokers are also more likely to become heavily addicted and find it harder to quit. The ban on menthol is the logical next step in the Government's tobacco control strategy to deliver its ambition for England to be smokefree by 2030, while reducing inequalities.
Councillor David Roche, Rotherham Council's Cabinet member for Adult Social Care and Public Health and Chair of the Health and Wellbeing Board said: "The evidence is clear that two thirds of the 634 children who start smoking in Rotherham every year will go on to become daily smokers. It is better to not start smoking in the first place than to have to quit, which can take as many as 30 attempts.
"Many of those who experiment will become lifelong smokers, suffering serious smoking-related diseases and premature death. That's why we support the ban on menthol cigarettes, which we know make it easier for children to start smoking and harder for them to quit."
Children whose parents smoke are nearly three times as likely to become smokers themselves highlighting the importance of doing more to help adults quit. That's why people in Rotherham can get help to quit with Get Healthy Rotherham. Rotherham Smokers can triple their chances of success of quitting with a range of phone and online options to provide tailored support, and Get Healthy Coaches who offer support and motivation,.
For further information or to book an appointment with Get Healthy Rotherham visit www.gethealthyrotherham.co.uk or call 01709 718720.
Get Healthy Rotherham is commissioned by Rotherham Metropolitan Borough Council and delivered by Parkwood Healthcare Ltd.