Rotherham buildings recognised in awards
Published Wednesday, 21st May 2014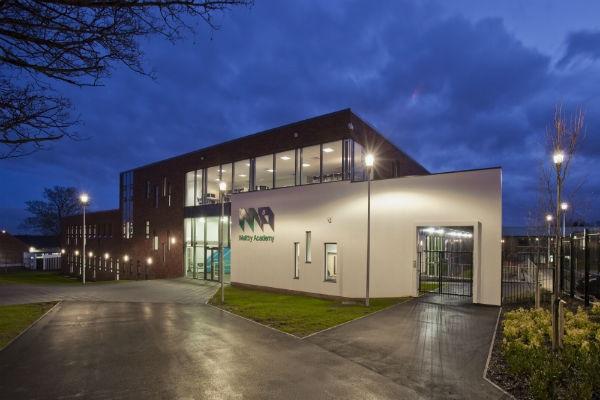 Several new buildings across Rotherham have been acclaimed in a regional building excellence awards.
The Brook Meadows housing development in Aston; the new building for funeral directors J Parkinson and Sons in Westgate; and two schools in Maltby - the newly-revamped Maltby Academy and the Lilly Hall Primary School - were all successful in this year's South Yorkshire and Humber Building Excellence Awards.
The awards, which recognise building excellence during the year, are organised by building control departments of local authorities across South Yorkshire and the Humber.
Builders and developers undertaking projects in Sheffield, Rotherham, Doncaster, Barnsley, North Lincolnshire, North-East Lincolnshire and Hull are all eligible to take part in this highly-respected awards scheme, which is now in its seventh year.
The projects were judged on a range of criteria including compliance with building regulations, accessibility, inclusive environment and sustainability as well as client and customer satisfaction.
W. Redmile & Sons, a family-owned business based in Sheffield, were the 'Winners' in the 'Best Housing Development' category for Brook Meadows in Aston. The site comprises 200 units off Mansfield Road and although it has taken a few years to complete this phase of the site the standard of build is always high and consistent.
The company has a truly open relationship with Building Control so that when ever issues arise it works closely with the local authority to find quality solutions that work.
The recent re-build of Maltby Academy helped BAM Construction pick up the 'Winners' award for the 'Best Education Project'. BAM Construction has transformed the existing site to provide over 10,000m² of modern teaching facilities in both new and refurbished buildings.
This phase of works includes the focal point of the redevelopment, the new Business and Enterprise Centre, as well as the refurbished teaching and social spaces. Most importantly, throughout the whole construction period, the daily running of the Academy has been maintained and safety ensured for the 1,200 pupils and teaching staff.
Eton Construction, which is based in Rotherham's Wellgate, achieved a 'Highly Commended' award for its nomination in the 'Best Commercial Project Up To £1 million'. They are responsible for the new building in Westgate, Rotherham, for undertakers, J Parkinson and Sons.
The final Rotherham project, achieving 'Highly Commended' in the 'Best Small Community Project' category, was Maltby's Lilly Hall Primary School. It was designed by James Cox of Rotherham Borough Council's Design and Projects department and built by local contractor George Hurst and Sons Ltd.
Successful projects in the South Yorkshire and Humber Building Excellence Awards 2014 are now eligible for nomination to the national LABC - Local Authority Building Control finals - to be held in London later in the year.