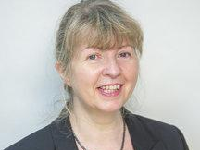 Last week the Government announced that coronavirus testing will be available to everyone over the age of five years old.
I want to use my briefing this week to answer some common questions that are coming up in this area.
It should now be fully understood that in line with the Government's guidelines, as soon as you develop the symptoms of coronavirus you should self-isolate. However, now if you do have the symptoms, you can ask to be tested to check whether you have the virus.
When can you ask for a test?
If you have symptoms of coronavirus (COVID-19), you can now ask for a test to check if you have the virus. This is called an antigen test.
Who can have the test?
Anyone (over the age of five) who has coronavirus symptoms is eligible for a test. Coronavirus symptoms are:
a high temperature,
or a new, continuous cough,
or a loss or change to your sense of smell or taste.
The loss or change to taste or smell has now been added as a symptom. This means that you have noticed you cannot smell or taste anything, or things smell or taste different to normal.
Please visit this site to check symptoms and follow guidance
Some key workers, such as NHS and social care staff, are also being offered tests even if they don't have symptoms. This is so we can help keep the people they are caring for safe.
When do I need to have the test?
You need to have the test in the first five days of showing symptoms.
It is best to ask for the test in the first three days, as it may take a day or two to arrange.
How can I get this test?
You can ask for a test by visiting the NHS website
If you do not have access to the internet and cannot book a test online, please call 0800 3032713 or 111.
You will be given options to book your test at a fixed or mobile testing centre, which you will need to drive to, or you may have a test posted out to you at home. We are currently looking at arranging additional testing centres in the Rotherham area to make it easier for people to access testing locally.
How long will it take to get the results?
If you have a test at a regional test site, it can take up to 48 hours to get your results. It may take up to 72 hours for a home test.
It is very important that you, and the people you live with, self-isolate and stay at home and do not leave home until you get your results.
Will I be given any advice with the results?
There are three different results you may receive:
Negative
Positive
Unclear, void, borderline or inconclusive
You will get a text or email with your results and this will explain what they are and what you now need to do. You need to follow the instructions you are given. Please remember this is all about controlling the spread of the virus and keeping people safe.
Will I be guaranteed a test when I first ask for one?
We know that there is a high demand for testing kits, so it is important that you only ask for a test if you or someone you live with has coronavirus symptoms.
If you have any questions about a test you have booked, or are having trouble booking a test, you can call the customer contact centre from 7am to 11pm on 119 (free from mobiles and landlines).
The following site should answer any other questions you may have
Rotherham virtual 10k
It has been wonderful to hear about the success of the Rotherham 10k and FunRun 2020 which switched to be a virtual event due to the current restrictions on large gatherings. Many people took part and walked, ran and toddled (the youngest being 18 months old) their way to 10k distance. So far £8,500 has been raised for Age UK Rotherham with money still to come in!
Well done everyone, I hope you've enjoyed getting out and getting active. Watch out for more information about how to stay active coming soon.
Finally, I will repeat the message we all need to be following:
Stay alert, control the virus and save lives.
You should:
Continue to stay at home as much as possible
Work from home if you can
Limit contact with other people
If you can, wear a face covering in enclosed spaces where social distance could be more difficult
Keep your distance if you do go out (2 metres apart where possible)
Self-isolate if you or anyone in your household has symptoms.
Wash your hands regularly.
Thank you for continuing to follow the Government's guidelines, be kind to one another and stay safe.
For up to date and accurate information I recommend you use the following two sites to keep yourselves informed: