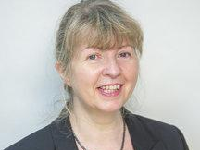 There has been a lot of discussion over the last few weeks around the measures being considered and taken by the Government to ease the country out of lockdown.
Pivotal to these measures is the new NHS test and trace service and so this week I want to answer a few of the questions around this service. The Council will be supporting the NHS test and trace service by providing extra help in more complex local outbreak situations and support to vulnerable people who have to self-isolate.
What is test and trace?
The NHS test and trace service has been introduced to help us keep the coronavirus under control, while carefully and safely lifting the lockdown nationally. Its aim is to ensures that anyone who develops symptoms of coronavirus can be tested quickly, help trace recent contacts of anyone who tests positive and, if necessary, notify them that they must self-isolate to help stop the spread of the virus.
Find out more on the Council's NHS Test and Trace webpage
Further advice and guidance on GOV.UK NHS Test and Trace webpage
Why is this important?
The service will allow us to trace the spread of the virus, isolate new infections and play a vital role in giving us early warning if the virus is increasing, both locally and nationally. By notifying people who have been in close contact with an infected person means that they can take action to self-isolate too. These measures are really important as they help break the transmission chain, preventing other people from becoming infected, and ultimately reducing the overall virus reproduction rate (R).
What does this mean for you?
You can help in the following ways:
If you develop symptoms, you must continue to follow the rules to self-isolate for a minimum of 7 days and order a test to find out if you have coronavirus.
If you test positive for coronavirus, you will be given details so you can share information about your recent contacts through the NHS test and trace service.
If you have had close recent contact with someone who has coronavirus, you must self-isolate for 14 days if the NHS test and trace service advises you to do so.
How will I be contacted?
You will receive a call, text message or email. Health professionals and call handlers from the NHS test and trace service will ask for relevant information and provide appropriate advice so that both those diagnosed with the virus and those identified as contacts can take measures to protect themselves and others. The questions asked have been specifically designed to determine whether there is a risk to others.
I have had contact with an infected person, will I have to self-isolate even though I am not showing any symptoms?
We know that a proportion of COVID-19 sufferers become infectious to others before symptoms are displayed. Even if symptoms are mild to begin with, they are likely to be infectious to others. This is why people will be asked to self-isolate for 14 days if they have had contact with a person who has tested positive for COVID-19.
Further information is available on the GOV.UK website
I've already had the virus. Do I need to self-isolate if I come into contact with someone with the coronavirus?
At the moment, we do not have evidence on whether it is possible to catch COVID-19 more than once. Consequently, even if you know you have had the virus, we are still asking you to self-isolate if you are notified that you have been a contact of someone who has tested positive for the virus.
Stay Alert
Finally, as we become more aware of the measures being taken by the Government to ease the lockdown restrictions, it remains absolutely vital that we as a responsible community continue to strictly adhere to the measures we have all been taking over the last few months in order to keep us safe. The Government has made it crystal clear that the easing of restrictions is conditional on the five tests set out by the Government for changing the current restrictions being maintained. In particular, I would strongly urge our residents to not view the phased opening of schools and other easing measures as a signal that life has returned to normal.
In order to return to a way of life which is nearer to the normal we know, we have to take measures slowly and keep to the guidelines below:
You should:
Continue to stay at home as much as possible.
Work from home if you can.
Limit contact with other people.
If you can, wear a face covering in enclosed spaces where social distance could be more difficult.
Keep your distance if you do go out (2 metres apart where possible).
Self-isolate if you or anyone in your household has symptoms.
Wash your hands regularly.
Thank you for continuing to follow the Government's guidelines, be kind to one another and stay safe.
For up to date and accurate information I recommend you use the following two sites to keep yourselves informed: