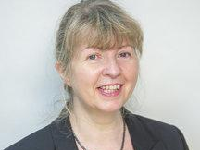 Last week I talked about the importance of continuing to do all that we can to reduce the spread of infection.
We can do this together!
I want to stress that it remains crucial to follow Government guidelines so that we can safely get back a sense of normality as soon as possible.
This means:
Washing your hands, regularly and thoroughly throughout the day
Staying 2 metres apart from anyone who does not live in your household
If you can, wear a face covering in enclosed public spaces where a 2-metre distance isn't possible from other people, and you must wear a face covering on public transport and when attending hospital as a visitor or outpatient.
Self-isolate if you or anyone in your household has symptoms.
Not seeing friends and family has been an extremely difficult part of lock-down, and people in Rotherham have made a tremendous effort to follow the rules on this. It was recently announced that groups of up to six people are allowed to meet in outdoor spaces (including gardens), but you must continue to maintain a two-metre distance from anyone outside of your household.
Now, households containing one person, or one adult and children, can form a ''support bubble'' with one other household, this includes being allowed into their home. I must stress that this means sticking to only one other household and if any member of the support bubble develops symptoms or tests positive for coronavirus you must all follow advice on household isolation.
However, people who are shielding have been advised to continue to shield until at least the end of June, although those people can now spend time outdoors to exercise once a day with members of their own household or one person from another household – maintaining a two-metre distance.
Updated guidance on what you can and can't do can be found on the following web page
Further easing of lock-down
The NHS Test and Trace service is an important part of easing lock-down. Remember, if you or anyone in your household has symptoms you must follow advice on isolation and book a test as soon as possible either through the website or calling 119. If you are contacted by the service and told to isolate, it is crucial you do this – it is how you can help prevent further spread of infection.
Continuing to follow social distancing guidelines also reduces the likelihood you will be contacted by NHS Test and Trace.
Schools
Many more children have now returned to school, including those in reception, year 1 and year 6. From 15 June, secondary schools will also be able to offer face-to-face support for a quarter of the year 10 and year 12 pupils at any one time. The recent Government announcement which said schools are not expected to open to further year groups until September may be causing concern amongst families, however, if your children are still at home there are resources available to support you through these times.
Find out more about these reources here
Businesses reopen
More shops across the borough have now reopened. This is the first time that many non-essential shops have been able to welcome back customers since the lockdown was announced. The safety of customers and retail staff remain the number one priority, so it is vital that people follow the instructions regarding queuing and social distancing inside shops and shopping centres.
Final thought
This week is Loneliness Awareness Week. We know that people of all ages can feel lonely. Whilst we need to keep to the restrictions we have talked about; we can all reach out and make sure that others don't feel lonely. Communities have come together across Rotherham to support each.
Please visit this website for some ideas for how you might reach out and help someone
Let's continue to work together to reduce the spread of Coronavirus by following the guidance, being kind to one another and staying safe.
For up to date and accurate information I recommend you use the following two sites to keep yourselves informed: