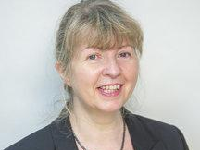 As more and more lockdown measures are relaxed, and the guidance on what we can and can't do changes at a rapid rate, it is easy to feel like we are getting back to how we lived before COVID-19.
However, this is only the start and we should approach it cautiously. There are several things which we must continue to do so that we limit the spread of infection and can get back to doing the things we enjoy, like seeing friends and family. Make no mistake, if we find that infection rates start to rise, the relaxations will be reversed and none of us want that.
This new 'normal' may be around for some time, but following these three simple things will help keep everyone safe when you are out and about:
Stay two metres apart from anyone who does not live in your household.
Earlier this week, the Prime Minister announced that, starting from 4 July, a "one metre plus" rule will be introduced in places where two metres isn't possible, e.g. at the hairdressers.
I cannot stress enough that two metre spacing is still the separation we should aim for, but we can now, in circumstances where two metres is not viable, look to consider the "one metre plus" rule. This does not relax the existing guidelines for people visiting friends and family members or give freedom to arrange social gatherings for large amounts of people. We should think of two metre spacing as the normal, and one metre plus by exception
The lockdown restrictions may be easing but the pandemic is not over. People are still at risk of catching and spreading coronavirus if they do not continue to follow normal two metre and shielding guidelines.
People need to continue to distance themselves and keep contact with others to a minimum. Whilst it is tempting to stretch the guidelines, especially when the weather is nice and when sports are coming back on the TV, it remains vital that you keep abiding to the guidelines and not arrange social gatherings, such as BBQs, with people from outside your household.
Wash your hands regularly throughout the day with soap and water for at least 20 seconds.
Washing your hands is especially important when you are leaving and returning home. With many of us going out on public transport, visiting the shops or going to work, we are handling and touching objects that other people have also touched.
Where there are no hand washing facilities available, you should use hand sanitiser instead and at the first opportunity, wash your hands with soap and water.
You must wear a face covering when on public transport or if you visit the hospital.
It is also recommended you use a face covering in other enclosed spaces, such as when visiting the shops, where a two metre distance can't be maintained. It is important to make sure you cover both your mouth and nose when wearing a face covering, as this will have the greatest effect.
Remember that you do not need to use a medical grade face mask: it can be a scarf or a bandana - but it must cover your mouth and nose fully.
Please leave proper face masks for NHS and frontline workers. If you go somewhere, like to the hospital or GP, please take your own face covering with you, rather than taking one from there.
Here are a few tips for face coverings:
You should wash your hands or use hand sanitiser before putting on or removing your face covering.
Do not touch the front of the face covering, or the part of the face covering that has been in contact with your mouth and nose.
Store used face coverings in a plastic bag until you are able to wash them.
Once removed, make sure you clean any surfaces the face covering has touched and wash the covering regularly.
If your glasses steam up, try washing your glasses with soapy water and drying them with a clean towel before putting on your face covering.
There are lots of guides on how to wear and make your own face covering using things you may already have at home. Further information can be found using the links below:
Finally
Remember if you or anyone in your house has coronavirus symptoms, your whole household must follow the guidance on isolation and book a test as soon as possible either through the NHS website or calling 119.
If you are contacted by the NHS Test and Trace Service and told to isolate, it is crucial you do this to avoid further spread of the virus.
Next week I will provide more detail about some of the other measures being relaxed from the 4th July and what this means for you, your family and friends.
By following the guidance and working together to reduce the spread of infection we can continue to get back to 'normal' life as soon as possible. Let's continue to be kind to one another and stay safe.
For up to date and accurate information I recommend you use the following two sites to keep yourselves informed: