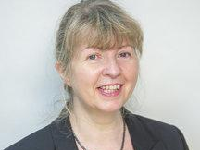 It has been 15 weeks since the start of lockdown due to the COVID-19 pandemic.
I'm sure for many people that feels like a lifetime ago and everyone has experienced lockdown differently. However, many of us have been unable to see family and friends which has been extremely difficult, but people in Rotherham have made a tremendous effort to follow the rules and I thank you for that.
With the Government recently announcing several major changes to lockdown restrictions, there may be a feeling that we are quickly getting back to life as it was before coronavirus.
The Government believes the relaxing of restrictions represents a reasonable level of risk but be ever mindful that this relaxation can be reversed if cases start to rise again. Unfortunately, this is what we have seen in Leicester. That is why maintaining social distancing, washing your hands regularly and covering your face as I spoke about last week, is just as important as ever.
Consequently, it is really important that we don't get too comfortable about these changes as the virus is still very much around. This week I want to provide more clarity on what relaxing of measures means for you, your family and friends, and how we can all play our part to continue to keep everyone safe.
Social distancing
Social distancing is still crucial in reducing the spread of infection. The guidance remains very clear that we should always stay two metres apart from anyone who does not live in our household, however there are some changes to this in certain circumstances.
To get the economy moving, the Government has allowed some businesses to open, including hair salons, non-essential shops, pubs, and restaurants.
In order for these businesses to operate, a 'one metre plus' rule came into effect on 4 July. This means that where a two-metre distance is not possible, a one metre distance is acceptable as long as there are other measures in place such as members of staff wearing personal protective equipment (PPE), wearing face coverings, or screens being in place.
It is really important to recognise that things will not be the same as before lockdown and you will also have to observe a number of additional restrictions. Moreover, I must stress that a two-metre distance should be followed with people outside your household wherever possible, so that you can protect them and yourself from the virus and prevent the spread of infection.
Two households getting together
From the 4 July, two households are allowed to meet indoors as well as outside. This is different to the support bubble that we have discussed in the past as the meeting of households is not exclusive, so, for example, you could visit your grandparents one weekend, then your aunt and uncle the next.
However, you will need to maintain two-metre social distancing – meaning family members outside of the 'household' will not be able to hug or have close contact. In addition, although there are legally defined exceptions, outside of two households meeting, you must not meet in a group of more than six with people you do not live with or who are not in your support bubble.
Help slow the spread of infection
It remains vital that if anyone starts with symptoms, they self-isolate immediately for seven days and arrange for a test as soon as possible.
Anyone who has been in close contact with that person, including those in a 'support bubble' or another household where social distancing has not been maintained, will also need to follow rules on self-isolation.
Let us continue to be kind to one another, take notice of each other and our surroundings, and stay safe. We all need to play our part to keep Rotherham open and keep the virus at bay.
For up to date and accurate information I recommend you use the following two sites to keep yourselves informed: