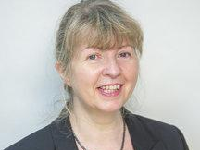 Increased testing for South Yorkshire
This week I need to tell you that the number of people becoming infected with Coronavirus in Rotherham and across South Yorkshire is still too high and is not reducing as quickly as in other parts of the country. Because of this we are changing our testing strategy to include tests for people with no symptoms of Coronavirus (asymptomatic testing).
We are working with Public Health England (PHE) to increase access to test sites to make it easier for people in Rotherham to get tested. We have a new 7-day drive-thru testing site at the old bus depot on Midland Road, and a Mobile Testing Unit will be available at Herringthorpe Playing Fields until Friday 17 July.
These additional measures are being put in place to try to bring down the rate of infections in the borough as quickly as possible. This extra effort will help us to identify more people with Coronavirus, including those who may not be showing symptoms.
More testing will inevitably mean more positive cases being found but this gives us a better chance of getting on top of the spread of the virus.
This extra testing is in addition to the existing guidelines which are there to keep us all safe and which we should continue to follow. As a reminder, these are:
Keep two metres apart from people outside of your household whenever possible. In cases where this isn't possible, such as hair salons and barbers, face coverings or other Personal Protective Equipment (PPE) must be in place.

Wash your hands regularly, especially if you are going to shops, pubs, and restaurants.

If you do have symptoms of COVID-19, such as a new continuous cough, fever and/or a change to or loss of taste and smell, then you must self-isolate and get tested as soon as possible. You can visit www.nhs.uk/ask-for-a-coronavirus-test or call 119 to book a test.
Local Outbreak Control Plan

Just like other local councils, Rotherham is required to publish a Local Outbreak Control Plan (LOCP) and set up a Local Outbreak Control Board.
The LOCP will allow the Council and its partners to:
Spot trends early and identify clusters of cases quickly so that working with partners and the community we can intervene early to prevent further spread
Support communities to continue to follow guidance so that the number of cases of COVID-19 circulating in our community reduce.
Help reduce public anxiety and increase business confidence by demonstrating that there are arrangements in place to reduce the spread of the virus and control outbreaks in the communities across Rotherham
The LOCP will continue to be implemented for as long as we see local outbreaks of COVID-19 and I will continue to update you on the local picture as we go forward.

Finally
I really appreciate all that you have done and sacrificed over the past few months but I would now like to encourage you to take advantage of the opportunity to undertake the additional asymptomatic testing, even if you don't believe you have symptoms.
As much as we all want to return to normal life, see our friends and family and do all the things we enjoy doing, please continue to look out for one another and play your part in reducing the spread of infection.
It remains really important that we all follow the guidance on social distancing, and don't forget, if coronavirus symptoms develop, we must self-isolate and arrange to get tested as soon as possible.
Let us continue to be kind to one another and stay safe.
Thank you.
For up to date and accurate information I recommend you use the following sites to keep yourselves informed: