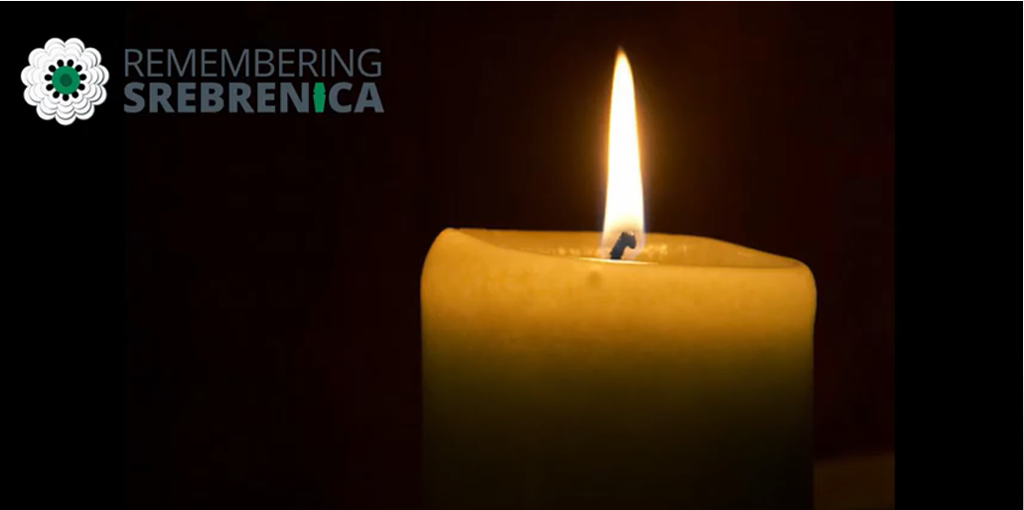 Rotherham Council is inviting residents to reflect on how 'Every Action Matters' as people come together virtually for the UK's Srebrenica Memorial Week.
This year's theme seeks to encourage every person to reflect upon their own behaviour and choices that they take, and demonstrate that however insignificant it may seem, every action matters, whether positive or negative.
On 11 July 1995, Bosnian Serb forces overran and captured the town of Srebrenica in Eastern Bosnia which had been declared a UN Safe Area. In the days following, more than 8,000 Bosnian Muslim men and boys were systematically murdered and buried in mass graves. Thousands of women, children and the elderly were forcibly deported.
To commemorate the atrocity Rotherham Council has released a video featuring the Council's Chief Executive, Sharon Kemp, Leader, Cllr Chris Read and Faith Leaders Rabbi Yoinosson Golomb, Adrian Dexter – Chair of Rotherham Faith and Community Leaders and Imam Kabir from the Rotherham Council of Mosques.
Rotherham Council Leader, Chris Read, said: "This Srebrenica Memorial Week we said we would bring our communities together to reflect on how we are all responsible for stamping out hatred and division, and how as the late Jo Cox put it, we have far more in common than divides us. The town of Srebrenica became known throughout the world as one of the places that teaches us how horrific the consequences of racial and religious division can be, and how failing to see each other's humanity can end in the most awful of events. And although the global pandemic has prevented us from meeting in person, recent events have reminded us again how important that message is.
"Now more than ever people are thinking about the way they act and how the things they do and the things they say can have an impact on the lives of people around them.
"As we emerge from the current crisis and reflect on what the future holds, we redouble our determination that our community should be a place where everyone belongs, everyone is safe, where we stand together against those who would want to divide us, and where we meet our obligations to each other."
The video can be seen here
Remembering Srebrenica is the UK charity which aims to teach current and future generations about the consequences of hatred and intolerance in all communities through learning the lessons of Srebrenica.
More information can be found online at www.srebrenica.org.uk