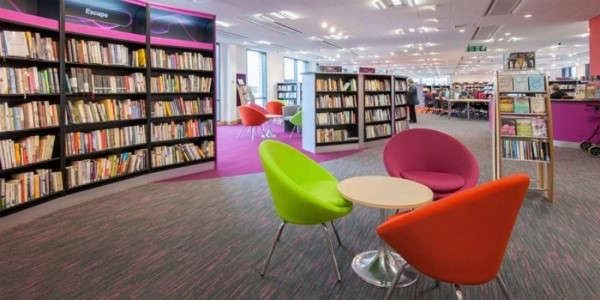 A new 'Order and Collect' service will be available to library users at 11 of Rotherham's Libraries from Monday 3rd August as the first stage of a phased re-opening of libraries in the borough.
Anyone interested in a particular author or book can look at the online Library catalogue to see if the books are on the shelf in the library of their choice, and then fill out the online form or call their local branch to make a request to order the book(s) for collection from that site.
Library staff will then agree a date and time for people to come to the library to pick up the books. This will help manage queues safely and efficiently and in line with social distancing requirements.
Rotherham Council's Strategic Director for Regeneration and Environment, Paul Woodcock, said: "We are pleased to announce the temporary 'Order and Collect' services at libraries so customers can access the service until libraries are in a position to safely reopen.
"It's important that we continue to adhere to the government guidance on opening our libraries in a way that will not compromise the safety of public and staff, therefore we are asking library users to bear with us as we make changes to the level of service we are able to deliver over the coming months.
"The new 'Order and Collect' service allows us to maintain social distancing in libraries as well as making sure people have access to the service."
The online library catalogue and access to the book request form can be found on the Council's Libraries website at www.rotherham.gov.uk/libraries or customers can email or telephone their local library for more information.