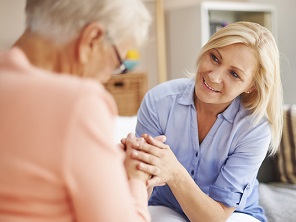 Do you care for a family member or friend who is ill, frail, disabled or has mental health or addiction problems?
Rotherham Council has joined forces with Crossroads Care Rotherham to launch a new initiative to help people who have a long-term commitment to supporting loved ones who would otherwise struggle on their own.
The project is the result of £50,000 worth of funding to help unpaid carers in Rotherham to access the help and the support they need through the COVID-19 pandemic and beyond.
In Rotherham, there are many people who provide informal care to family and friends. Being a carer can be both physically and mentally challenging and the ongoing pandemic has compounded the difficulties many carers face.
The project aims to reach out to local unpaid carers to ensure their rights and support needs are met in the same way as they would be for the people they care for.
Those caring for a family member or friend who need support will benefit from the project, which, hopes to ease isolation, provide respite and support with skills training.
There are also a limited number of small grants available to those hardest hit by the pandemic.
Cabinet Member for Adult Social Care and Health, Councillor David Roche said: "Carers are the unsung heroes of the health and social care economy and it's vital that they are given as much support as possible to continue their role.
"Many carers go unrecognised, because they themselves don't identify as a carer. Anyone who provides care and support to family members, friends and neighbours who may be affected by disability, physical or mental ill-health, frailty or substance misuse can benefit from this initiative.
"It's easy for people to become isolated and feel like they're on their own when they're caring for a loved one, however there is a lot of help out there if you just ask. The worst thing you could do is deal with things on your own and not reach out."
Elizabeth Hopkinson, Project Manager at Crossroads Care Rotherham said: "Being a carer can be incredibly tough and overwhelming at times and some carers reach a turning point at which they feel they need help. They may simply need a break or more regular support and that's where we step in."
"Crossroads Care are a network of professionals trained to help those caring for family and friends to access high quality services that enable them to take a break from their caring responsibilities."
The project is now welcoming new applications. For more information about the project and the help and support available please visit the Crossroads Care Rotherham website.