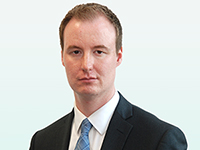 Seven of Yorkshire's largest councils, including Rotherham, are seeking further talks with government on the best balance of national and local measures as they bear down on COVID cases in our area.
The Councils are proposing arrangements for working with communities to prevent community and household transmission, and to support care homes and low-income households.
The local authorities that are working together have all featured on the national COVID watchlist in recent weeks. As well as Rotherham, they are: Barnsley, Bradford, Calderdale, Kirklees, Sheffield and Wakefield.
A joint-letter to Matt Hancock, Secretary of State for Health and Social Care, and Dido Harding, Chair of the NHS Test and Trace Programme sets out the nature of the challenges that exist in those areas - and puts forward an action plan for how they can be overcome through tailored interventions.
The much-needed measures are based on direct experiences in Yorkshire. However, the seven leaders believe that they are also relevant to the way other councils, both elsewhere in the region and nationally, can bear down on what is proving to be "a stubborn tail" of COVID-19 cases.
The Government announced on 10 August that NHS Test and Trace and PHE will extend their partnership with local authorities in order to reach more people testing positive and their contacts to stop the spread of Covid-19. The announcement was welcomed across the seven Yorkshire councils who have been asking for this to be set up at pace and all look forward to the speedy implementation of these new arrangements.
The Yorkshire councils have also asked the Government for two further important interventions. These are:
Extra support for low-income households during local outbreaks to reduce the risk of low paid and zero-hours contract workers being reluctant to get a test for fear of having to stay at home for 14 days without pay if they test positive for the virus.
Additional funding for care homes, many of which are under occupied due to COVID-19 and may not survive long enough to act as a safety net for the NHS in the event of a second spike or the onset of severe winter pressures.
The council leaders insist that while these measures come with a price tag, they offer a cost effective and "value for money" solution in managing outbreaks and reducing the chances of a resurgence of COVID-19 cases.
These asks for support are underpinned by a shared local and national determination to limit the spread of infection; help people to stay healthy; support a safe economic recovery by reducing the risk of local lockdowns; and protect the NHS both over the winter period and the long-term.
While the Government has allocated grants to local authorities as part of the national programme, the high COVID-19 rates that exist in many parts of Yorkshire mean that new targeted local measures are needed which exceed the national grant.
Councillor Chris Read, Leader of Rotherham Council, said: "The government's move at last to better join up national tracing resources with the work of local authorities is welcome if overdue. As the leaders of council areas that have been particularly affected by covid over the last few months, we all continue to press for more action to support our communities, making sure that we can respond to local needs quickly and prioritise our most vulnerable residents. We have set out in this letter more about how this should work in practice and we look forward to the government's response."