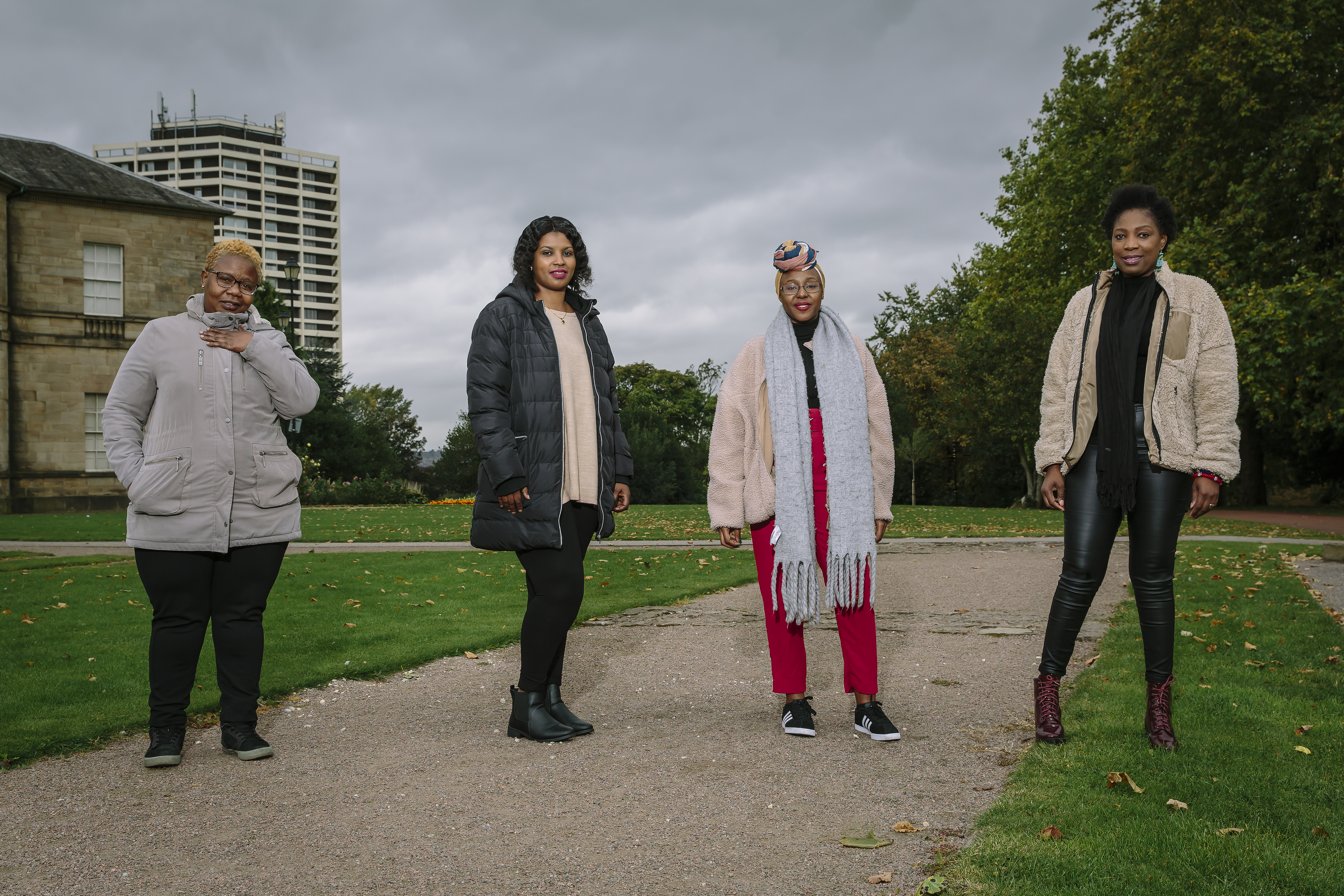 Rotherham Council has come together with WOW - Women of the World, supported by Rotherham's Creative People and Places programme, Flux, to celebrate the borough's Women of Hope.
Four women with African heritage, making their own mark in the borough and the wider world, will be sharing their stories throughout Black History month this October.
Videos of Langa, Sile, Sabine and Neema will be available to view on the Council's social media pages including RMBC Events and Clifton Park Museum Facebook pages.
Cllr Sarah Allen, Rotherham Council's Cabinet Member for Cleaner, Greener Communities. said: "This is a great opportunity to hear about the hope, health and happiness of black women here in Rotherham. All four speak about their aspirations from becoming the first black female astronaut in the UK to being media trailblazers and artists.
"The films focus on the importance of Black History Month, what it means to us locally, nationally and internationally and how we can learn from it."
The films see the women speak with some of the UK's leading black female artists, scientists and community leaders from across the Women of the World network. Guest speakers include: Rianna Walcott, writer, researcher, academic and founder of Project Myopia which campaigns for the decolonisation of the curriculum; and Bolanle Tajudeen, a visual artists and curator working with the Tate to teach her acclaimed course 'Art in the Age of Black Girl Magic' promoting a fairer, more diverse arts.
A number of events, festivals, talks and activities are also taking place across the borough alongside the films.
This month's StoryTime selection from Rotherham Libraries will be featuring stories of Black heroes and heroines from Rosa Parks and Pele in the much loved Little People Big Dreams series.
Rotherham Ethnic Minority Alliance have also organised a number of online, virtual events and workshops including Black History of The UK (Pre Windrush), Racism and Unconscious Bias and a performance of Death and The King's Horseman by Utopia Theatre.
The events are part of the Rotherham Together programme which was launched in September and is aimed at bringing residents and communities together safely as people in the borough start to rebuild their confidence following months of uncertainty during the COVID-19 pandemic.
For more information on Rotherham Together visit: www.rotherham.gov.uk/rotherham-together