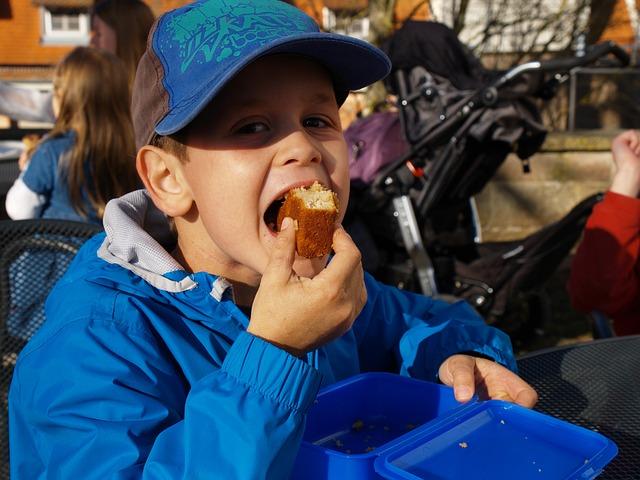 Rotherham Council has confirmed plans for funding free school meals for more than 10,000 of the borough's children this half term.
It was decided on Friday (23rd October) that the Council would step in to offer the support for local families after the Government's decision not to provide a national voucher scheme, as it had during the six-week summer break.
The Council will work alongside local schools to offer £15 in supermarket food vouchers for all
eligible children
. This is based on the typical cost of providing a meal for a child when in school. Voucher codes are being provided to schools, who will in turn contact families directly. The codes can then be redeemed against the cost of food in local supermarkets.
Parents are being asked to be patient while this process is worked through and not to contact their school themselves. The schools will be in touch with eligible families but with limited staffing over the half term in many cases, it may take several days to get to everyone. The vouchers are valid for more than 12 months.
The Council had looked at alternative methods of providing the support directly but was unable to create a new online system within the timescales so has had to call on the support of schools instead, for which it is extremely grateful.

Councillor Gordon Watson, Deputy Leader and Cabinet Member for Children's Services at Rotherham Council said: "Inspired by Marcus Rashford's campaign to end child food poverty and following the Government's decision not to support free school meals over the half term holidays, we cannot stand by and watch children in Rotherham go hungry.

"This is a time of great uncertainty for many families across our borough and with the new tier three restrictions now in force, we know that this will lead to greater financial hardship for some of the borough's poorest families.

"The financial pressure on all Councils, especially at this time, is greater than ever but no child should go hungry. Not ever.
"The pandemic has been especially tough on schools, who have shown tremendous resilience and innovation throughout the last seven months in dealing with everything that has been thrown at them and we are immensely grateful for their continued goodwill and support in helping us get this much-needed support to local families."
Schools which had already made arrangements to offer similar provision, will be compensated at the same £15 per pupil rate by the Council.