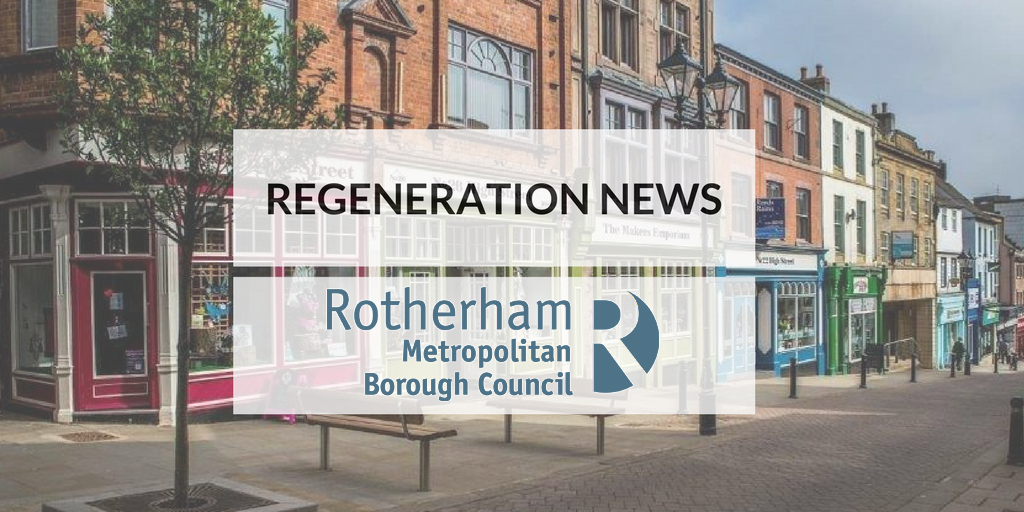 Rotherham Council is set to consider plans to demolish Riverside Precinct to enable the transformation of the former Forge Island site into a new leisure development.
The proposal to demolish the buildings will go before the Council's Cabinet on Monday, 23rd November, 2020. The works are seen as a key stage in preparing the site for development and would see the demolition of the existing Riverside Precinct and 8-18 Corporation Street to open up Forge Island to the rest of the town centre.
A prior notification application has been submitted to the Local Planning Authority and, if approved, could see demolition begin early in 2021.
Longer term the town centre vision includes plans to demolish the current pedestrian footbridge with a more welcoming gateway to Forge Island and its leisure facilities with a wider, more attractive pedestrian bridge.
Work has continued in the town centre throughout 2020 and the demolition of the Riverside Precinct is the next key stage to redeveloping the Forge Island site and the wider area.
Rotherham Council's Cabinet Member for Jobs and the Local Economy Cllr Denise Lelliott said: "The opening up of this space will completely transform the landscape of this side of town and I think people will be quite amazed at how different it will look.
"The town centre has been a place for people to come together for hundreds of years but town centres across the country are changing and they can no longer rely solely on retail to bring people into the town. The plan is to have a much bigger focus on leisure, living and entertainment with beautiful open spaces, to support the retail offer.
"We want the town centre to be a place that people will bring their families to socialise, with an attractive, vibrant, diverse and thriving community."
During 2020, works on Forge Island have included the new amphitheatre style seating and public realm improvement works, and the multi-million pound Phase One flood defence and enabling works which are almost complete.
The developments are part of the Town Centre Masterplan which includes £30m plus funding for three major housing developments at Wellgate, Westgate and Sheffield Road, as well as improvements to open spaces across College Street, Bridgegate, Howard Street and Effingham Street.
Funding for the town centre regeneration is provided by the Rotherham Town Centre Investment Fund established by RMBC/ the Council to deliver the Masterplan, with further funding being sought from other sources including the Government's Future High Streets Fund and Transforming Cities Fund.