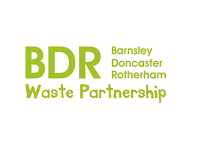 The deadline for applications for funding to help with environmental projects has been extended to 31 December.
This is to give more people a chance to benefit from a special fund which has helped a range of schemes including an allotment group for people with learning disabilities, cookery sessions for children in foster care and a school uniform re-use project.
The Renewi Corporate Social Responsibility Fund supports communities around the BDR Waste Partnership's award-winning waste treatment facility at Manvers, helping up to four local projects a year through funding and/or volunteer time.
Eligible projects can apply for up to £3,000 a year if they are within or benefit communities 3.5km (as the crow flies) of the Manvers facility, and up to £1,000 a year if they are further away but still within Barnsley, Doncaster or Rotherham council areas.
Renewi Community Education Liaison Officer, Abi Cox, said: "We aim to be a good neighbour and make a positive contribution to the local community in the Dearne Valley. In addition to making more from waste, we want to support the communities we serve more broadly and contribute to making them healthier and happier places to live.
"This year, in view of the unusual challenges faced by all, we have extended the criteria to include help for projects which aid recovery after Covid, for example funding for materials to make masks and scrubs, or for food bank projects which benefit the community."
The deadline for applications from local groups including schools has been extended to Thursday, 31st December. Application forms are available on the BDR Waste Partnership website.