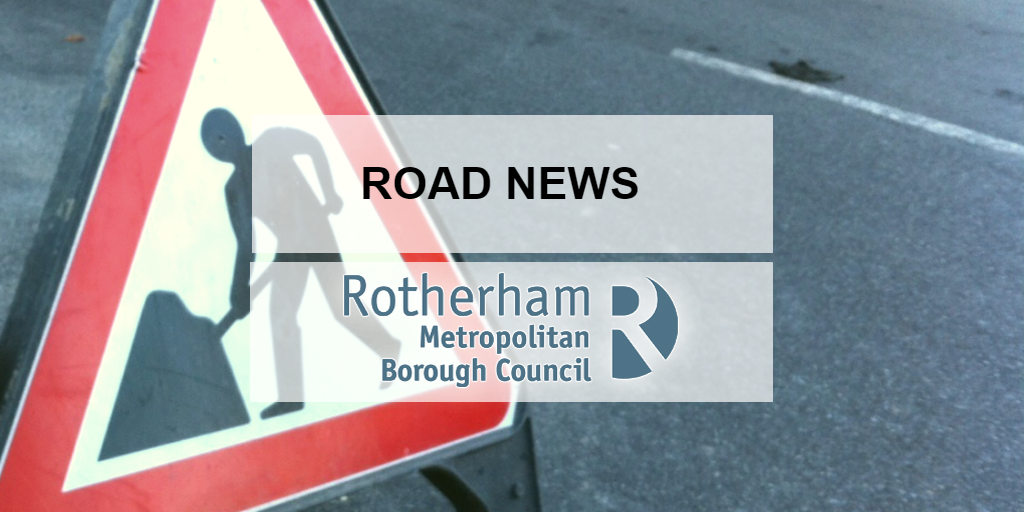 Work on 19 new Neighbourhood Road Safety schemes across Rotherham has been approved by the Council's Cabinet.
A variety of safety measures were agreed at a meeting on 21st December, including interactive speed signs, parking measures and the installation of Billy and Belinda Bollards.

These will be the second set of projects funded by the Council's £450,000 Neighbourhood Road Safety Scheme programme, a three year capital scheme to provide smaller scale road safety improvements in areas identified by the public.

The 19 projects being progressed are:
Anston and Woodsetts - Woodsetts Road, Lakeland Drive, Main Street, Penny Piece Lane, Crowgate, West Street and Sheffield Road - Portable Vehicle Activated Sign / Speed indicator sign for Crowgate
Dinnington - Swinston Hill Road, Monksbridge Road, Todwick Road - Portable Vehicle Activated Sign
Dinnington - School Road, Laughton-enle-Morthen - Minor scheme to include road marking alterations, introduction of a splitter island and red carriageway surfacing
Hellaby - Addison Road -Portable Vehicle Activated Sign and footway link / footway improvement to shops
Hellaby - A631 Bawtry Road - Signing and / or lining improvements to address motorists going against the one-way system. Travellers Inn to Bentley Road
Holderness - Aughton Mews - Anti-verge parking measures, such as wooden posts
Hoober - Pontefract Road, Packman Road and Rotherham Road - Portable Vehicle Activated Sign
Keppel - Oaks Lane / A629 Wortley Road - Red surfacing, Vehicle Activated Sign, lining and signing improvements
Maltby - A631 Tickhill Road - Signing and lining improvements
Rotherham West - Meadowbank Road outside Jet Station - Wooden posts in verge outside Jet filling station
Rother Vale - Long Lane, Treeton - Signing and lining improvements
Rotherham East - Middle Lane South, Doncaster Road at Mushroom Roundabout) and Western Avenue - Measures to address speeding
Sitwell - Whiston Junior and Infant School - Billy and Belinda Bollards
Sitwell - Whiston Worrygoose School - Billy and Belinda Bollards
Wales - Prior Mede, Carver Close, Woodall Lane, Union Street, Sycamore Avenue and Walesmoor Avenue - Pedestrian dropped crossing
Wath - Campsall Field Road - Dropped Kerbs, Frail and disabled pedestrian signing/ slow markings and portable Vehicle Activated Sign
Wickersley - Sycamore Avenue Signage warning drivers of a school ahead - Road Markings and tactile surface.
Wickersley - Fleming Way - School ahead warning signage in addition to measures introduced
Wingfield - Roughwood Road (Between Wingfield Road & School) - Measures to address speeding
Councillor Emma Hoddinott, Cabinet Member for Waste, Roads and Community Safety, said: "We set up this fund to respond to community concerns about road safety, that wouldn't be met by ever reducing funds from central government. Often a simple, minor improvement can provide the solution – which our Neighbourhood Road Safety Schemes are intended to provide – and can make a huge difference to all road users."
The projects were put forward for funding from the Neighbourhood Road Safety Scheme by councillors on behalf of their local communities during a six month consultation earlier this year. All were assessed against a criteria including environmental impact, regeneration, mode of travel (eg walking or cycling), social disadvantage, safety and maintaining infrastructure.