Additional funding for Rotherham charities to help victims of child sexual exploitation
Published Thursday, 2nd October 2014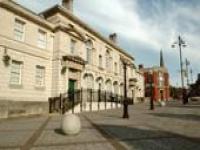 Charities and voluntary organisations in Rotherham are to be given more funding to help victims of child sexual exploitation, as the first allocations from a £120,000 funding package are determined.
The funding was announced last month to provide an immediate package of extra support for victims and their families while proposals for long term post-abuse support are drawn up to come into effect next year.
The proposals, which are to be considered by the Council's Cabinet on 15 October, include grants to the following organisations:
Rotherham Women's Counselling Service and Pit Stop for Men - £20,000 to fund an increase in specialist counselling
GROW - £20,000 to fund more staff to provide support for the victims and their families
South Yorkshire Community Foundation - £20,000 to bolster the Child Sexual Exploitation (CSE) Fund which was launched by the Foundation last month. The fund will help meet demand for extra resources to support those affected.
Anyone who has experienced abuse and support can seek help from the Sexual Abuse Referral Clinic (details below).
Anyone who is worried about a child or young person at risk should call the Council's Contact and Referral Team (CART) on 01709 336080.
Information and suspicious or potentially criminal behaviour should also be reported to South Yorkshire Police on 101 and in an emergency always dial 999.