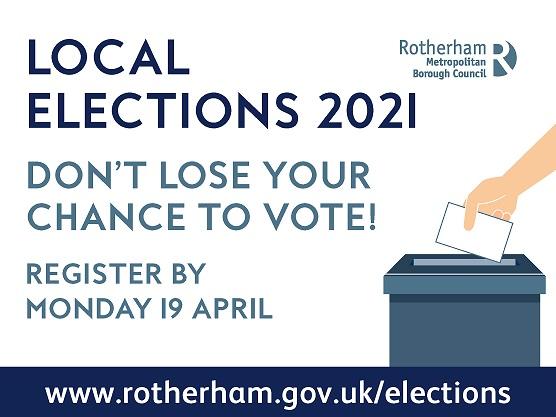 The government has confirmed that local elections will take place as scheduled in Rotherham in May this year.
Polls to elect all Rotherham Borough Councillors, the South Yorkshire Police and Crime Commissioner and parish councillors across the borough will take place on Thursday 6 May.
All seats on Rotherham Borough Council are up for election this year, and will take place based on new ward boundaries for all wards and all seats.
The number of council seats will be reduced from 63 to 59 and the number of wards will be increased from 21 to 25 following a review by the Boundary Commission for England in 2018. There will be nine three-councillor wards and 16 two-councillor wards across the borough.
Parish council elections, except for Catcliffe, Orgreave and Waverley, will take place on the same day should there be more candidates than parish vacancies. Voters in Dinnington St John's parish area will also be able to take part in the Dinnington neighbourhood plan referendum.
Voters will begin to receive their poll cards from the end of March, which will include details of which ward they come under and which polling station they should use (if not voting by post or proxy), which may have changed following the boundary review.
Work is underway to ensure that the elections are conducted as safely as possible, including measures such as transparent screens and providing hand sanitiser at polling stations.
Sharon Kemp, Rotherham Council Chief Executive and Returning Officer said: "The safety of voters, poll staff and candidates is our primary concern for these elections, and we are making plans to ensure that they can be conducted in a covid-secure way.
"Polling stations will be safe places to cast your ballot, but voters may consider alternatives such as postal ballots and voting by proxy. It is quick and easy to register to vote – we would urge Rotherham residents not to leave it too late to register."
The elections were due to place last year but were delayed due to the Covid-19 pandemic. The deadline for voter registration is Monday 19 April. Applications for postal ballots and proxy voting closing the following day at 5pm on Tuesday 20 April.