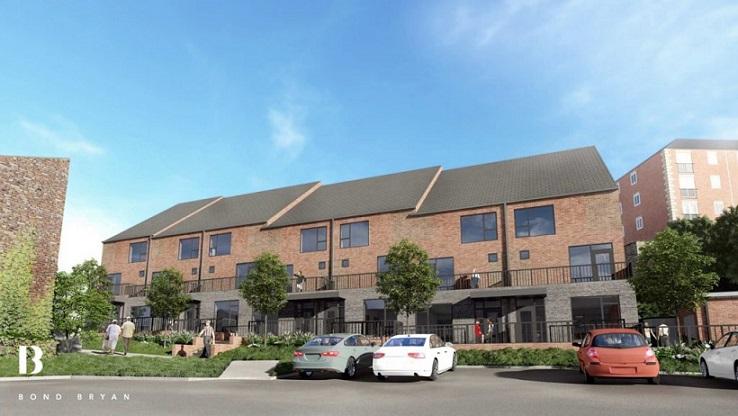 More than £67m in Sheffield City Region funding is set to be agreed next week to support Rotherham's economic recovery from the pandemic.
The funding, which will be used to support Rotherham Council led schemes in the next 12 months, includes investment in roads, public transport and flood defences and has been secured as part of a ground-breaking plan agreed by Sheffield City Region Mayor Dan Jarvis and the Leader of Rotherham Council, Cllr Chris Read, alongside the leaders of local authorities in Barnsley, Doncaster and Sheffield.
Over the next 12 months, the funding will contribute to a range of projects across the borough, some of which are already underway. They include:
Rotherham will also share in the new South Yorkshire Renewal Fund from 2022, a game-changing investment fund worth up to £500m for jobs, skills, businesses and infrastructure, to unlock the potential of the region's people, businesses and places.
The plans will approved by the Sheffield City Region Mayoral Combined Authority on Monday, March 22.
Mayor of the Sheffield City Region, Dan Jarvis, said: "Extraordinary times call for extraordinary measures. That's why local leaders and I are rewriting the rule book, using powers and resources secured from Westminster to invest in Rotherham's people, businesses and town centres and high streets.
"We will deliver an immediate investment of £67 million over the next 12 months in the things that matter to people in Rotherham, helping the borough's recovery from COVID. This is the power of devolution: it means we can protect and create jobs, build new flood defences, create stronger transport links and revitalise high streets and towns.
"We've started to make Rotherham an even better place to live, work and invest and we believe that our best days lie ahead of us. That's why we have ambitions to go further. We want to create a stronger, greener fairer Rotherham for all. That's why Rotherham will benefit from the new £500m South Yorkshire Renewal Fund from 2022 to continue the transformation of the borough."
Cllr Chris Read, Leader of Rotherham Council said: "We know the worst of the economic impact of the pandemic is yet to be felt – and undoubtedly will be as the Government begins to withdraw support for individuals, businesses and public services. But devolution is providing us with the freedom and finance at a time when investment in our workforce, skills and businesses is going to be needed more than ever before.
"I am delighted that we have agreement in principle for this significant cash injection for our borough which will contribute towards a wide range of existing schemes, including our ambitious town centre regeneration, flood defence, transport and job creation plans – alongside the investments we announced in the Council's annual budget last week."
This investment builds on the £58million that has already been secured by the Mayor and MCA for Rotherham, worth £220 per person, over the last six years. It has helped deliver projects such as:
Gulliver's Valley, which has helped create 250 jobs and boosted the tourism industry
The refurbishment of Rotherham Interchange, providing a welcoming and accessible environment as people travel across the borough and South Yorkshire
The opening of the University Centre Rotherham, which has helped expand the range of degrees and higher-level training available to young people in the borough for the first time.
Attracting world-leading firms such as Boeing and McLaren to locate in the borough at the Advanced Manufacturing Research Centre, creating hundreds of good jobs and apprenticeships